LBi is pleased to announce that Caroline McGuckian has taken the role of Managing Director of LBi IconMedialab based in Milan. LBi IconMedialab is the leading digital agency in Italy and has been established for 11 years. LBi IconMedialab retains a stellar list of clients such as Lavazza, Alfa Romeo and the European Space Agency. Caroline's position will be key to ensuring that the Italian office offers a consistent LBi global offering to both international and local clients engaged in that territory.
Caroline leaves LBi UK where she has held the position of Head of Media and Director of Strategic Services for 7 years. This is an important step for LBi as Italy is a key strategic market for LBi's fast growing roster of global clients. One of her first challenges will be to integrate a very strong local bigmouthmedia offering and to build stronger capabilities in Social Media, CRM, Analytics and the LBi dashboard offering.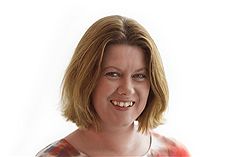 Caroline McGuckian, Managing Director of LBi IconMedialab
Caroline will also retain a group role advising on the development and integration of LBi's expanded media and search capability, resulting from the bigmouthmedia deal.
Ewen Sturgeon, CEO of LBi UK says "LBi Milan is a key office which has the potential to be a very important part of the group. Both Luke Taylor and I are very excited that
Caroline has taken on this important challenge and are certain she will make a huge difference. While performing this role Caroline will also be advising the UK and Lyndsay Menzies on how best to continue developing our media and search capabilities across the group and will also be involved in other key group initiatives".
For further information please contact:
Sarah Van Praagh, Head of PR, LBi
+44 20 7063 6141, sarah.vanpraagh@lbi.com
Imogen Thacker, Marketing & PR Assistant, LBi
+44 20 7063 6155, imogen.thacker@lbi.com
About LBi
LBi is a global digital marketing and technology agency, blending insight, creativity and expertise to solve business problems. The largest genuinely full service agency of its kind in Europe, LBi provides the full range of digital capabilities, including digital strategy, branded content, service design, media, CRM, technology, managed hosting and support services. The company employs over 1,500 professionals located primarily in the major European, American and Asian business centres such as Amsterdam, Atlanta, Berlin, Brussels, London, Milan, Mumbai, New York, Paris and Stockholm. LBi is listed on Nasdaq OMX in Stockholm and NYSE Euronext in Amsterdam (symbol: LBI).
www.lbi.com