Leading Storage Integrator Expands into Data Security Sector through Reseller Agreement with FireID
London, UK and Cape Town, South Africa—June 22, 2010—FireID (Pty) Ltd, a leading provider of world-class security applications for mobile authentication, today announced that their UK distributor, CiRRUS Management Solutions Ltd, signed a reseller agreement with B2net, an award-winning storage integrator. B2net joins FireID's rapidly growing network of UK channel partners as part of its initiative to expand into the data security space. Through this agreement, B2net will incorporate FireID's two-factor authentication solutions into their Managed Storage and Hosting services, providing client site storage customers with a flexible approach to access control.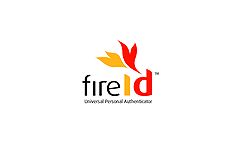 FireID
FireID's authentication software protects organisations and individuals against data theft and loss. Using their mobile phone, end-users generate a one-time password to securely and conveniently log on to online banking, e-commerce websites, cloud-based applications and VPNs. The solution requires no hardware installation or management.
"Data security is a chief concern of our customers, particularly as virtualisation and cloud technologies change the way private company information is stored," said Roger McClure, security lead, B2net. "With a flexible, agile authentication solution, FireID offers a valuable addition to any data loss prevention strategy and perfectly fits our model of taking up dynamic new solutions. This agreement is about creating flexible new solutions for maintaining data integrity across the enterprise."
"Relying on static, user-generated passwords to outwit expert hackers leaves organisations severely at risk for data theft," said Jenny Dugmore, CEO, FireID. "Organisations are recognising the overlap between data storage and security requirements and we see a great opportunity to work with B2net to address both of these areas for our customers."
"FireID's solutions are a natural fit for B2net's portfolio as they expand into the data security arena," said Shaun Piper, director, CiRRUS. "We see tremendous potential for FireID to accelerate adoption in the UK market through a partnership with an established storage integrator like B2net because of the numerous opportunities for cross-sales."
About B2net
B2net is a vendor-independent integrator of storage infrastructure and data security solutions with extensive experience in designing, deploying and managing compliance, enterprise server, storage and virtualisation solutions. The B2net Group now has reached a turnover of £44 million and employs over 100 people in the UK.
Few other integrators have B2net's in-depth understanding of systems and data management and integrity. Founded in 2000, B2net acts as a trusted advisor to many leading corporate and public sector organisations, working with them on infrastructure maturity models to obtain best value from their IT investment.
For more information on B2net and its solutions and partners, please visit www.b2net.co.uk.
About CiRRUS Management Solutions Ltd
CiRRUS assists technology companies in all aspects of business development. With more than 30 years of global experience in IT security and networking solutions, services and distribution with direct and indirect enterprise and services providers, CiRRUS has the expertise and connections required to help companies succeed in the market. CiRRUS has been instrumental helping to align and drive a number of innovative technology vendors into the market.
About FireID
FireID is a leading provider of mobile two-factor authentication. Founded in 2006, FireID is located in Stellenbosch, South Africa and has offices in the USA and UK with a broad international network of distributors and resellers. With increased transaction fraud and identity theft, strong authentication has become an essential component for any online or mobile application. FireID's world-class authentication solutions meet the growing authentication needs of corporations, government agencies and end-users who require highly secure and convenient online access to password protected accounts. For more information, visit http://www.fireid.com.
###
Media Contact
Annie Klein
Schwartz Communications UK Ltd
FireID@schwartz-pr.com
+44 (0) 7852 585 460