Centralised IT service selects new IT service management solution
Chessington, 3rd August 2010 – The London Borough of Hounslow's IT department has selected Sostenuto by IT service management software company Sunrise. The software will be used by around 60 staff across the centralised IT department, supporting 3000 customers within the local authority as well as its ALMO (arm's length management organisation responsible for managing and improving the Borough's housing stock).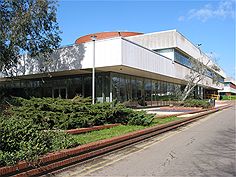 Hounslow Borough Council
IT Front Line Support Manager Dave Brockis led the procurement process, as part of a drive to improve service and efficiency within the local authority.
"Our aim was to identify the most appropriate software solution to support the council's IT transformation," said Brockis. "We were clear in our minds that ITIL adoption was the best approach to achieve our goals, so a key factor in our decision was the way the software would translate the ITIL framework into working processes."
The Council carried out a competitive tendering exercise which evaluated eight solutions against its criteria: to provide well designed ITIL 3 processes, with the scope to grow over time, and within budget.
"We chose Sostenuto based on a combination of its features, pricing and last but not least, its history of reliability in other installations," explained Brockis. "We spoke at length with customers of Sunrise about their experience of implementing Sostenuto and the quality of the support they received. Based on the positive feedback we received, we made our decision. Sostenuto sat well with our vision of ITIL, was cost effective, and gave us plenty of room to develop it over time."
The team will be implementing incident, problem and change management from the start.
"We are working towards ITIL 3 and Sostenuto was particularly well suited for this. It is important for us to be able to differentiate service requests from incidents, as service requests make up a significant portion of our calls. Being able to track this area will help us better manage our workload moving forward."
About Sunrise Software (www.sunrisesoftware.co.uk)
Sunrise was founded in 1994 and is a leading independent provider of IT Service Management solutions to internal and external facing customer operations.
Its customer base includes over 1,000 blue chip and public sector organisations, including names such as Anglian Water, Müller, the NHS, Harper Collins, Rugby Football Union and Arts Council England.
Sunrise is widely recognised for excellent service, and product innovation is key to its long-term vision. This is the strategy behind the launch, in 2003, of Sostenuto, a process driven, entirely browser based ITSM solution.
For further information, please visit www.sunrisesoftware.co.uk.
Media Contacts:
Angela Steel
Marketing Director
020 8391 9000
asteel@sunrisesoftware.co.uk

Nick Spencer
NSPR
01276 487009
nick@nspr.co.uk