• £330 million 'Boomerang Booty' to be returned to shops
• Growth in "swap-a-holics" expected in 2009
December 29, 2008 - Britain will be waking up with face-ache over the Christmas period after millions of us (74%) feigned delight yesterday at a present we really don't want! That's according to research from TalkTalk (www.talktalk.co.uk), the home phone and broadband company.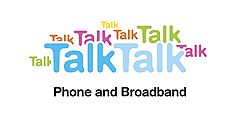 TalkTalk
Indeed, despite the credit crunch, Britain managed to squander an estimated £2.2bn this festive season on presents that are unwanted or will go unused by their recipients – setting the average cost of unwanted pressies at some £65.56 each.
Some £330m worth of these unwanted Christmas presents – or 'boomerang booty' – will start their short journey back to the shops today, either to be cashed in or swapped for something for more suitable. But with only 15% of us having the pluck to ask the gift giver for a receipt, a wasteful 39% of unwanted presents will be left on the shelf to gather dust – representing £858m worth of presents.
Swap Shop
However, with the credit crunch at large not everyone is willing to let their presents go to waste. 1.7 million people will cunningly avoid any potential embarrassment with the gift giver by swapping £110 million's worth of unwanted presents with someone else.
And swapping seems set to be a burgeoning trend in 2009 with 5.5 million swap-a-holics (12%) admitting to swapping some £694m worth of items with others in 2008 and a further 11m (24%) planning to swap items in the New Year.
Legendary SwapShop present Keith Chegwin commented: "Most of us are so polite that we would much rather feign delight at a pressie, than let on that we're disappointed. So, swapping presents with someone else makes a great way of making sure you get something you want, and getting rid of something you don't want, without offending anyone. I'm thrilled to hear that a growing number of Britons have started to revive the whole SwapShop ethic that we started back in 1976, and that many more are planning to 'swap til they drop' in 2009."
Mark Schmid from TalkTalk said: "Getting a jumper that's not your colour can be a pain but getting stuck with the wrong phone and broadband service is a long-term and commonly-held frustration. At TalkTalk our philosophy is only to give people what they want by letting them swap or stop certain services as and when they want to. With myTalkTalk our customers can choose the parts of their broadband package that suit them – and change them again if they find their circumstances change, without being tied into lengthy contracts."
Top 10 most often unwanted presents
| | |
| --- | --- |
| Type of present | Percentage of people who received an unwanted gift in this category |
| Clothes | 19% |
| Cosmetics | 9% |
| Books | 8% |
| Home accessories | 8% |
| CD/DVD | 7% |
| Perfume | 7% |
| Motoring accessories | 5% |
| Food items | 5% |
| Cleaning items | 4% |
| Electrical goods | 3% |
-ends-
Notes to editors
Research was conducted among 1040 adults by ICM between 11th-14th December 2008.
For more information:
Pete Marcus
0207 282 2815
peter.marcus@citigatedr.co.uk
About TalkTalk
• TalkTalk, launched in February 2003, is the home phone and broadband company from The Carphone Warehouse, the third-largest broadband provider in the UK. It now has 2.7 million broadband customers signed up to TalkTalk and AOL Broadband, which it acquired in October 2006.

• The TalkTalk fully unbundled network now extends to approximately 1,700 exchanges, covering 80% of the UK population, with 73% of TalkTalk customers now on its own network.

• In uSwitch's Customer Satisfaction Report in 2008, TalkTalk was voted the best value for money home phone provider and the best value for money bundle (combining home phone and broadband). This is the most comprehensive survey of UK telephone and broadband suppliers, and is based on the verdicts of over 10,000 home phone and 11,000 broadband customers.

• In November 2008, TalkTalk became the first phone and broadband package to move away from the 'one size fits all' package. myTalkTalk delivers value through choice by enabling customers to tailor a package that suits them. myTalkTalk provides essential, an award-winning 8Mb broadband service along with a great value phone bundle. Boost products can be added for £4 a month and enable customers to upgrade their internet security, speed and download limits as well as access great phone deals such as ½ price mobile calls, anytime calls and calling features.