Leatherhead, UK, 1 September 2011 – AIRCOM International today announces the appointment of Alwyn Welch as its new CEO. Alwyn will commence immediately and assume overall leadership of AIRCOM's senior management team, driving the delivery of the company's strategic and commercial objectives. Alwyn brings more than 30 years experience working for both major public and private companies in the telecommunications and IT sectors.
"I'm delighted and honoured to lead AIRCOM as we enter a period of tremendous excitement and opportunity," said Alwyn Welch, CEO, AIRCOM. "AIRCOM is a trusted, independent and proven provider of market-leading network tools and consultancy services to mobile operators around the world. I look forward to helping AIRCOM capitalise on its leadership position as the mobile industry embraces new techniques and innovations to roll out next generation services."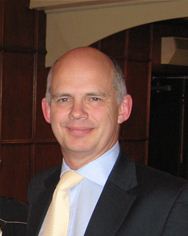 Alwyn Welch
Alwyn will continue to strengthen AIRCOM's product and consultancy services portfolio. This includes driving the evolution of AIRCOM's I-VIEW framework. I-VIEW enables mobile operators to take central control of their networks, enhance visibility end-to-end and drive significant cost and efficiency savings.
AIRCOM Chairman, John Hughes, who has been performing the role of acting CEO, will remain involved in day-to-day operations and transfer overall responsibility to Alwyn over the coming weeks.
"Alwyn's appointment is a significant step forward for AIRCOM," says John Hughes. "Alwyn brings a wealth of experience as a CEO for both public and private technology companies, working with major global mobile operators, information technology and services companies. We're extremely confident that Alwyn's extensive market knowledge and sound leadership will continue to take AIRCOM forward and help the company capitalise on all new opportunities."
Prior to joining AIRCOM, Alwyn held senior management and CEO roles at Parity Group plc, Unisys, Logica and Capgemini in the UK, Europe, Asia Pacific and the Americas.
-ENDS-
About AIRCOM International
AIRCOM is an independent provider of network management tools and services. Our I-VIEW framework allows mobile network operators to rapidly, efficiently and seamlessly plan, manage, configure and optimise their networks. I-VIEW enables operators to regain visibility and control of their entire network, enabling radical shifts in business dynamics to become more efficient, more agile and more profitable.
The market leader in the provision and deployment of network engineering tools, AIRCOM products are in use across 135+ countries by over half the world's mobile operators. Every day, the 20 top global operators depend upon AIRCOM's tools and consultants to improve network coverage and quality for more than 1.1 billion subscribers worldwide. Established for 15 years, we have built our reputation on creating and releasing additional value from within cellular networks.
With offices in 14 countries, we provide local and regional viewpoints and resource, as well as ensuring that our operator customers benefit from our global knowledge. By looking ahead of the market and sharing intelligence, we develop the skills and tools that network operators need to remain competitive, whatever the economic climate.
With over four million hours working on 3G networks alone, our expertise translates into direct and measurable cost savings for mobile operators. From initial consultancy through project implementation, using our staff, training yours, or sourcing expertise for you to take in-house, we are dedicated to maximising the performance of your network, and therefore your business.
Contact for Press
Daniel Lowther/Paul Nolan
CCgroup
T: +44 (0) 118 920 7650
E: aircom@ccgrouppr.com
W: www.ccgrouppr.com