Animal charities have the most 'donation friendly' websites according to Eduserv study
London, United Kingdom, 21st June 2012: Eduserv, a not-for-profit IT services provider to the public and charity sectors today announces that animal charities are top dog when it comes to usability, according to its annual survey. The 2012 Charities Usability Report, which uses metrics including ease of making a donation, prominence of links to donate and overall ease of website navigation, rated animal charities as best of breed. In contrast, aid charities languished in 4th place, despite having some of the most high profile household names in the industry.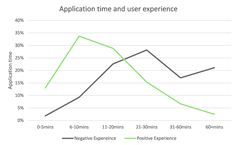 Eduserv Usability Index
"Making a donation to a charity website is probably the most fundamental transaction on the whole website," says John Simcock, Charity Sector Manager, Eduserv. "It's imperative that sites are well developed, usable and that it is both quick and obvious to make a donation."
The 2012 Charities Usability Report ranks websites from poor to exceptional. It evaluated forty major charities across the UK in sectors including aid, education, animal welfare, children and health charities.
"With many charities cutting services and some at risk of closing down because of reduced budgets following government cuts, it is vital that they make the most of their website," continues Simcock. "By doing this, they can not only engage better with volunteers and beneficiaries but also encourage and facilitate donations. With today's improvements in web design and development, users are less patient with poor websites. If a charity cannot engage with a user within the first few clicks people are far less likely to donate."
Eduserv Usability Index
Method
To measure how well charities are managing their website, Eduserv took a sample of ten charities across four sectors. The sectors were broken down into: aid, animal, health and children. Each charity was then marked against a set of five questions, which included a triangulation approach to extract, both qualitative and quantitative themes:
[1 being very poor and 5 being very good]
1. How many clicks does it take to make a donation?
2. How quickly does the page take to load (1-5)?
3. Is the page well branded (1-5)?
4. How obvious is it to make a donation (1-5)?
5. Add together Q 2,3 & 4 to work out how the good the site is overall [3 being very poor and 15 being very good]
The purpose of the first question was to give a rigid quantitative answer, allowing the researcher to take the number of clicks it took to make a donation, measuring how timely or complex the donation process was.
Questions 2,3 & 4 gave insight into the overall branding of the website (a score of 1 would have meant the user was unaware of the website they were on as there were no clear branding indications such as logo or colour scheme, and a score of 5 would mean that it was obvious which site you were on throughout the user journey), how long it took to load (taking into consideration whether the user wanted to leave the site or whether the page loaded instantly which would receive the top mark of 5) and how obvious it was for users to make a donation (a score of 1 would mean that the donate button was almost impossible to find, a score of 5 would have meant that the donate button was clear and simple to use throughout the user journey).
-Ends-
About Eduserv
Eduserv develops and delivers technology solutions that demonstrate savings within the public sector, especially Government, Health, Charity and Education. As a not-for-profit organisation it channels any surplus into research and development of services that will benefit its customers today and in the future. Services include IT consultancy, web development, managed hosting, identity and cloud computing.
For more information, contact:
Alex Bacon
Communications and Marketing Executive
01225 470485
alexander.bacon@eduserv.org.uk
Alex Brooks/Amy McKenna
Rocket Communications
Eduserv@rocketcomms.net
08453 707 024