Mobile solutions and messaging specialists Dialogue Communications Ltd has worked with world-renowned sound specialists Dolby to launch a mobile microsite for the Dolby Mobile® Campaign. Through Dolby Mobile equipped handsets, users can experience cinematic surround sound on a mobile phone.
Dialogue were approached by Dolby to design and deliver the live mobile internet site, which forms an integral part of an online marketing campaign to promote the revolutionary Dolby Mobile technology that is now available on a range of handsets from LG and Acer in the UK.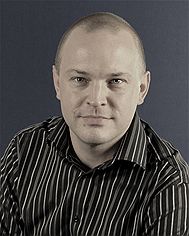 Guillaume Peersman
Through the site, a series of downloadable sample video and sound files can be accessed to enable people to experience high-definition surround sound first-hand on their handset. Those impressed with the quality of the clips can also download further sample files and view the latest Dolby Mobile enabled handsets including the LG Chocolate BL40 and the Acer Stream.

"We pride ourselves on being leaders in our field and it has been an exciting project to work on. Dolby Mobile will change the expectations of people wanting to listen to music and watch movies and video on a mobile phone now and in the future," said Dialogue Managing Director Guillaume Peersman.
"The new Dolby Mobile equipped phones offer exceptional surround sound quality never before seen on handsets and it's only when you listen to the free downloads through the mobile site we have developed that the difference is truly apparent."
Dialogue began work on the site using its specialist knowledge and expertise in mobile marketing and the generation of mobile internet sites to meet Dolby's specifications and ensure compatibility with all mobile phones.
Phone users are directed to the new Dolby mobile site through the main Dolby website. It encourages them to text a short keyword to a SMS shortcode to then receive an SMS message containing a WAP link to the mobile site, where they can then download the sample files and view more information.
"What Dialogue has created for us is a fully-interactive, simple to use and accessible site," remarked Paul Thorley, Dolby's Senior Manager of Internet Marketing in EMEA. "We expect major customer demand for the new Dolby Mobile equipped devices and hope the site will enable us to further demonstrate to potential buyers the exceptional quality now on offer through our mobile technology."
To experience Dolby Mobile surround sound on a handset visit www.dolby.co.uk.
Ends.
About Dialogue Communications
Dialogue Communications was established in 1994 and has its headquarters in Sheffield, UK and offices in London, Sydney, Australia, and Cape Town, South Africa. Dialogue is a world leader in mobile messaging, mobile billing and specialises in the development and operation of value added mobile solutions for an international market. For more information please visit www.dialogue.net
Media contact
Pinder Takhar
Dialogue Communications
Tel: 08700 790 100
pinder.takhar@dialogue.net