The average British motorist will own 26 cars, cover nearly 300,000 miles and exceed the speed limit 18,165 times during their driving lifetime, reveals Gocompare.com. 
The findings emerged in a detailed study of 2,000 drivers, which unveils their motoring habits over a period of 61.5 years. From the tender age of 17, motorists will spend much of their daily lives commuting in the car, ferrying people around and conducting their social life. As such, they will visit the local garage to fill up with fuel at least 2,645 times, and get the car fixed 31 times.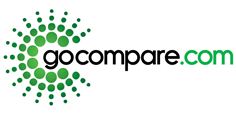 Gocompare logo
John Miles, business development director at Gocompare.com, which conducted the research said: "The study is a real eye-opener, as not only does it give us an in-depth account of the average motorist, it also reveals the impact of having a driving license.
"Being able to drive a car involves so much more than just getting from A to B – as most folk conduct a lot of their other business in the car.
"Ferrying people around on dates, applying make-up, checking the telephone, crying, listening to music and kissing are just some of the other things motorists get up to in the car."
The study shows the average motorist will be lucky enough to drive someone to a date up to 15 times over their driving lifetime, and will flirt with other drivers on 68 separate occasions. But even more impressively, they will share 1,210 kisses with partners across the 61.5 years.
Unfortunately though, not everything goes well for couples in the car – as the average driver will argue with their other half 3,646 times and will end up sleeping in the car 39 times.
When it comes to commuting, car owners will sit in traffic jams an incredible 9,348 times for the equivalent of 100 days, 21 hours and seven minutes. During this time they will refer to the Sat Nav for directions 4,539 times, but will also get lost 336 times.
Unfortunately, driving a car comes with its risks – as the research proves. The average motorist will have 81 near misses over the years, but will be unlucky enough to be involved in up to 35 minor accidents such as bumps and scrapes, driving into the back of someone or dinging someone's car. They will also break down at the side of the road 13 times, and endure 15 flat tyres. And as the survey shows, driving certainly isn't the only thing people get up to in the car.
Other extra-curricular activities include eating (1,093 times), spilling drinks (306 times) and checking the mobile phone for calls (2,337 times) or texts (1,292 times). People will also cry in their car for various reasons 82 times, and apply their make-up or brush their hair 363 times. Motorists will also listen to the radio for the equivalent of 376 days, 11 hours and two minutes of their life – that's over a year – singing along on at least 4,879 occasions.
Car maintenance such as checking oil, water levels and tyre pressure will take place at home 234 times, as will filling up the screen wash 205 times, and replacing accessories such as windscreen wipers and oil 39 times.
John Miles said: "What is worrying is that motorists clearly aren't just driving in the car.
"On many occasions they are getting side-tracked by activities which should take place elsewhere– such as eating, applying make-up and checking the phone.
"It's okay to use your car as a home from home if you're stationary and parked – not stuck in traffic – but if you're in the middle of a journey your mind should be on your driving, not juggling a hot coffee and a mobile phone."
| | |
| --- | --- |
| BREAKDOWN OF THE AVERAGE MOTORIST | PER LIFETIME OF 61.5 YEARS |
| Number of cars owned | 26 cars |
| Miles driven | 292,986 miles  |
| Visit garage to buy fuel | 2,645 times  |
| Stuck in traffic | 9,348 times for100 days 21 hrs and 7 mins  |
| Took / made a phone call | 2337 times  |
| Check phone for texts etc  | 1292 times  |
| Listens to the radio  | 376 days 11 hrs 2 mins  |
| Near misses  | 81 |
| Minor accidents | 35  |
| Broken down  | 13  |
| Flat tyre  | 15  |
| Visited garage to get something fixed  | 31  |
| Filled car up with screen wash  | 205 times  |
| Replaced car accessories (windscreen wipers, oil, light bulbs etc)  | 39 times  |
| Basic car maintenance (check oil, water, tyre pressure etc)  | 234 times  |
| Driven someone on a date   | 15 dates  |
| Flirted with other motorists  | 68 times  |
| Kissed a partner or date  | 1,210 kisses  |
| Spilled a drink in the car  | 306 times  |
| Eaten in the car  | 1,093 times |
| Slept in the car  | 39 times |
| Sang in the car  | 4,879 times |
| Broken the speed limit  | 18,165 times |
| Driven on the motorway  | 7,705 times |
| Argued with a partner  | 3,646 times |
| Cried in the car  | 82 times |
| Applied make up / brushed hair  | 363 times |
| Used Sat Nav | 4,539 times |
| Got lost in the car  | 336 times |
About Gocompare.com
Gocompare.com launched in November 2006. It was founded by Hayley Parsons, who has worked her entire career in the insurance broking and aggregator markets, and was the first comparison sites to focus on displaying product features rather than just listing prices. It was this philosophy that led to Gocompare.com becoming the first price comparison site to be invited to join the British Insurance Brokers Association (Biba) in May 2008 and helped force older comparison sites to change their 'quick quote' ways and stop using assumptions to calculate estimated figures.
Today, Gocompare.com provides one of the most comprehensive online car insurance comparison services in the UK as well as comparing home, motorbike, van, pet insurance and breakdown cover.
Gocompare.com is authorised and regulated by the Financial Services Authority
For further information please contact:
Rebecca Jones at Gocompare.com on 01633 654 733