Swansea, South Wales 9th May 2012 Atkinson Lewis, a leader in the provision of expert witness evidence and advice to both the legal profession and social services, has chosen court bundling software from Zylpha (www.zylpha.com) to be used alongside their secure Electronic Document Transfer software.
Atkinson Lewis, whose specialist work encompasses drug, alcohol and substance abuse and also mental health issues in childcare cases, had been seeking to enhance its court bundling processes as part of a continuous improvement strategy. With evidence in such cases requiring speed, flexibility and accuracy, Atkinson Lewis realised that by identifying the right court bundling software solution, they could automate this process and therein deliver even higher service and performance levels to clients. This in turn would support their growth strategy and secure their position as the market leading supplier.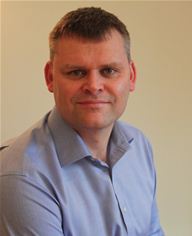 Tim Long
Having reviewed a number of potential solutions, the company decided that Zylpha's court bundling software was the ideal solution to meet its requirements. In addition, Atkinson Lewis was aware that the software had proved effective in fulfilling similar requirements with numerous other legal and local authority organisations.
Designed to integrate seamlessly with industry standard case management products such as Solcase® and Visualfiles®, Zylpha eliminates the need for costly and environmentally unfriendly paper based systems. With Zylpha in place, all the relevant information required for a legal document bundle can be pulled together and integrated into one central system that arranges and displays documents in a paginated and presentable format. Zylpha can bundle all the popular file layouts including: PDF, Word, Excel, Visio, and PowerPoint. Any subsequent changes made by users to the original bundle are then automatically re-indexed and re-paginated to ensure the file remains fully up to date for all authorised users.
Commenting on the choice of Zylpha, Kim Lewis, CEO of Atkinson Lewis said, "As a company we are in total support of the government initiatives to increase the pace of IT driven efficiencies in the Criminal Justice system and deploying Zylpha is one way we can demonstrate our commitment to these aims. Effective document collaboration is at the very heart of what we do and as such we set exceptionally high standards that our clients can rely upon.
"We reviewed the market thoroughly before finalising the decision to go with Zylpha. This is a highly strategic move and Zylpha transforms our business offering. As such this technology is one of the key drivers supporting our growth strategy of 50% year on year."
Commenting on the news Tim Long, MD of Zylpha said, "We are delighted Atkinson Lewis has chosen Zylpha. In making the choice they have shown a real understanding of the potential of our solutions, the work our company undertakes and how we can transform the quality of their reports for both the courts and their clients."
Ends
About Zylpha (www.zylpha.com)
Headquartered in Southampton Zylpha is an innovative specialist in secure electronic document production and delivery. The company, which was founded by Tim Long its MD, has won widespread acclaim in both the legal and local government sectors for its systems which transform secure communications for court and case management bundles.
Zylpha Users include: Bott & Co Solicitors, The London Borough of Hounslow, Glenisters, Leicester City Council, London Borough of Southwark, Brighton and Hove City Council and Kester Cunningham John
Contacts:
Kim Lewis
0330 1002 555
kim@atkinsonlewis.co.uk
www.atkinsonlewis.co.uk
Tim Long
01962 658881
t.long@zylpha.com
www.zylpha.com
Leigh Richards
07758 372527
leigh.richards@therightimage.co.uk
www.therightimage.co.uk