JK Lasers, a subsidiary of GSI Group and a leading supplier of fiber and Nd:YAG laser solutions has announced the appointment of Dr Mark Greenwood as its new General Manager.
Based at the JK Lasers headquarters in Rugby, England, Dr Greenwood will be responsible for all worldwide operations including JK's manufacturing facilities in the UK and Suzhou, China, as well as the worldwide sales and service organisation.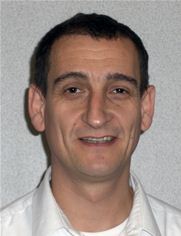 Dr Mark Greenwood
Dr Greenwood joined JK Lasers in 2003 as Technical Director and has led the company's transformation into a fiber laser supplier based upon its own innovative technology. He previously worked as Managing Director of Spectron Laser Systems, a supplier of Nd:YAG lasers for scientific, industrial and medical applications.
Dr Greenwood said: "I'm really pleased to have this opportunity to take JK Lasers to the next level as a supplier of next generation laser-based cutting, welding and drilling solutions.
"Over the past few years we have successfully made the transition from traditional lamp based products to a fiber laser manufacturer with a significant technology base of our own. We have a considerable technology pipe now which will deliver further innovative products to the market over the next few years."
-ENDS-
Notes to Editors
For more information please contact Louise Lloyd-Jones, Marketing Copywriter, on +44 (0)1788 517953 or email llloyd-jones@gsig.com.
JK Lasers is a global company that provides innovative industrial lasers and laser processing solutions for the medical device, aerospace, automotive, electronics and semiconductor industries.
With decades of industry knowledge and an extensive portfolio of highly successful lasers, JK Lasers helps manufacturers choose the most suitable solution for their cutting, welding and drilling requirements. For further information please visit www.jklasers.com