…Cost savings and greater workforce mobility reinforces staying power for VoIP…
LONDON – Thursday 12th July 2012 – Telappliant, the leading Internet telephony provider for UK based small to medium sized enterprises (SMEs), today released findings from a new survey that reveals businesses stay with VoIP telephony once they make the switch from traditional landlines.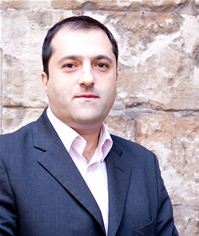 Tan Aksoy, Chief Executive Officer at Telappliant
The study, which interviewed 175 UK businesses from a variety of industries, showed that 63 per cent of businesses have successfully been using VoIP telephony for three or more years. A further 15 per cent of businesses have been using VoIP between one to two years, and 22 per cent less than a year.
The primary business drivers for switching to VoIP include the need to reduce communications costs (70 per cent), enable staff remote working (37 per cent), improve operational efficiencies (33 per cent) and to improve customer care and call centre support (15 per cent). These findings are supported by an independent survey carried out earlier this year. The new study also revealed that an increasing number of businesses (16 per cent) wanted more flexible telephone numbering, such as 0800 Freephone numbers and the ability to choose a geographic phone number outside of their local area code.
Cost reduction clearly remains a key focus for many businesses and this was reflected in the audit, with 83 per cent of respondents experiencing savings of at least 10% after implementing VoIP, with many achieving far greater reductions. The survey showed that almost a quarter of businesses (23 per cent) were saving more than 60% of their annual telephony costs. Almost a third of businesses (27 per cent) were saving between 41% - 60%, whilst over a third of businesses (33 per cent) were saving between 10% - 40%.
Tan Aksoy, Chief Executive Officer at Telappliant, commented, "VoIP telephony is an attractive proposition, particularly for small and medium sized businesses as they can dramatically cut operating costs, improve workforce productivity and enhance customer service without investing in expensive IT equipment. VoIP offers a genuine long term solution that is scalable and practical without taking risks – which in turn allows businesses to be more agile and responsive to customer needs."
Summary of key findings of the Telappliant VoIP survey:
VoIP telephony has staying power: 63 per cent of businesses audited have been using VoIP telephony for three years or more; 15 per cent of businesses have been using VoIP for one to two years.

There are many reasons to switch: In addition to reducing communication costs and improving operational efficiencies, businesses are also benefitting from the ability to improve their customer service levels and offer Freephone and local telephone numbers in a variety of locations.

Quantifiable savings can't be ignored: A third of businesses said they were saving an average of 10% – 40% on annual telephony bills, a further third said that they were saving between 41 – 60%, and 23 per cent of businesses said that they were saving over 60% a year by using VoIP. In all, 83% of respondents saved at least 10% by switching.

Advice offered by businesses to new comers: Amongst the businesses that were surveyed, three key tips were offered to businesses considering the VoIP switch. First, "select your VoIP provider carefully" (31 per cent); then "ensure your broadband service is VoIP ready" (29 per cent); and "trial a pilot first" (22 per cent).
Telappliant owns one of the largest VoIP networks in the UK and has over eighty thousand subscribers benefiting from its telephony services. For further information about Telappliant's business VoIP telephony services, visit www.telappliant.com.
Notes to editor
The survey, entitled 'VoIP telephony adoption', was conducted between June - July 2012 using Smart-Survey™ amongst Telappliant's customers. The sample interviewed included 175 small to medium sized businesses based in the UK.
About Telappliant
Telappliant provides Voice over IP (VoIP) telephony services to UK based SMEs. Telappliant has been delivering Internet telephony solutions since 2003 and owns one of the largest VoIP networks in the UK, with over eighty thousand subscribers.
Telappliant delivers feature rich, highly advanced Internet telephony solutions and offers a range of services including hosted and on-site IP PBX, SIP trunking, VoIP-optimised broadband, global telephone numbers from over 40 countries and a range of call plans. The company is uniquely positioned to deliver state-of-the art, integrated end-to-end solutions and offers high quality business support and dedicated, focused account management.
A founding member of the Internet Telephony Services Providers Association (ITSPA) and ITSPA Awards 2012 Finalist, the company is fully ISO 9001 certified. For further information about the Telappliant services available visit http://www.telappliant.com.
Lena Ahad
Technology PR
lena@technologypr.eu
www.technologypr.eu
+44 (0)7908 725212