Maximises reach in policing a large geographic area
London, 21 August, 2012 - PageOne Communications, the UK's leading provider of mobile messaging solutions to the public and enterprise sectors, today announced that Northern Constabulary police in Northern Scotland is using PageOne Connect to help deliver its emergency response and share intelligence with the local community on crime reduction initiatives. It is also being used to help co-ordinate and deploy mountain rescue teams who work closely with police to manage more sensitive incidents.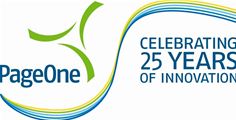 25th anniversary logo
Northern Constabulary polices the largest geographical area of any force in the UK, much of which is rural. It therefore relies on the support and cooperation of the public in notifying them of possible suspicious activities in their area. The force has partnered with a number of community groups and is using PageOne's cloud-based messaging solution to share information that helps prevent them from being victims of crime. These initiatives include Pub watch, Rural watch, Keeper watch and Poacher watch, as well as the Farm watch scheme which has 150 farms signed up and is run in conjunction with the National Farmers Union.
"There's no better source than local knowledge on what constitutes suspicious activity in a given area," said PC Euan McGibbon, Community Safety Officer at Northern Constabulary. "For example, if farmers found evidence of fuel theft on their property they might previously have warned their immediate neighbours. Now, they can inform us and we can immediately broadcast that warning out to the rest of the local farming community."
Northern Constabulary is also responsible for the callout of a number of volunteer mountain rescue teams, including Lochaber, Glencoe, Skye, Torridon, Glenelg, Strathcarron, Kintail, Kinlochewe and Gairloch. Previously the callout process involved a time-intensive ring-round to ascertain who was available. Text messaging is an ideal replacement as it speeds up the volunteer crews' ability to respond and uses the mobile technology that they already carry, with no need for further investment.
"PageOne Connect cost-effectively extends our presence in the local community and enables us to instantly communicate with a large number of people across a wide area," adds Shirley Robertson, Community Safety Officer at Northern Constabulary. "We view our crime reduction initiatives as a very effective crime deterrent."
For further information about PageOne Connect, please visit – http://www.pageone.co.uk/services/connect
-End-
About PageOne. www.pageone.co.uk
PageOne Communications is celebrating 25 years of innovation in mobile messaging solutions. The company has proven expertise in helping clients drive operational and cost efficiencies, deliver effective results and have a real business edge in a competitive market. With a rich heritage in all aspects of messaging - from paging and SMS through to voice, email and location based services - it places its customers at the heart of its product development to help thousands of organisations across the public and major corporate sectors with reliable, cost-effective and award-winning solutions.
Note to editors
The PageOne name is written as one word with a capital 'P' and capital 'O'.
Press Contact:
Geraldine Fernandez / Robert Hickling Say Communications
Tel: 020 8971 6400 Email: pageone@saycomms.co.uk