Westfield London Shopping Centre will become the hot spot for blogging talent this Saturday as leading fashion bloggers share their expert knowledge with the public.
Aspiring bloggers will be invited to enter the exclusive world of fashion blogging through a series of blogger tutorials. Style expert, Disney Roller Girl will be joined by other UK leading bloggers, The Style PA and Fashion Foie Gras to host three expert tutorial sessions.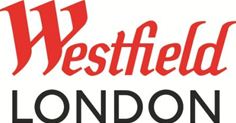 Westfield London Logo
As well as providing an insight into the fabulous fashion lives they lead they will also share top tips on how to start a blog, write engaging posts, edit content, increase online followers and thrive in the blogger world. Whether it's somebody who is just interested in the blogging world or an established blogger looking to improve, there will be relevant sessions and tips for everyone.
At 1:30pm Jenny from The Style PA will be kicking off the beginners session, followed at 3pm by Emily who runs Fashion Foie Gras and then at 4:30pm by Navaz AKA Disney Roller Girl who will both be hosting intermediate classes.
There will also be free, live Autumn Winter fashion shows* later that afternoon so attendees to the blogging sessions can practice their new found skills!
All abilities are welcome, however spaces are limited for each session** so for a chance to attend please email uk.win@westfield-uk.com stating which session you wish to apply for, your name and phone number.
For more information on the tutorials please visit: http://uk.westfield.com/london/fashion/blogger-tutorials.
- Ends-
For further information, please contact:
Megan Hart on 01273 760976 or megan@propellernet.co.uk
Isa Lavahun on 01273 760956 or Isa@propellernet.co.uk
Notes to Editors
* Fashion shows will be a seated event and are free of charge for members of the public. Space is limited so the event will be first come, first seated. Participating brands are subject to change.
** To participate in Blogger Tutorial sessions, applicants will need to apply for a space at http://uk.westfield.com/london/fashion/blogger-tutorials
Spaces are limited and will be filled on a first come, first served basis.
About The Bloggers
Disneyrollergirl launched in 2007 as a place to share the ideas, opinions and observations of an anonymous fashion insider. As the blog gained a cult following, Navaz Batliwalla went public as the voice of Disneyrollergirl and now combines freelance styling, writing and creative consultancy with blogging as her full time job. Visit the blog here: http://www.disneyrollergirl.net
Emily Johnston founded Fashion Foie Gras in September 2009 with the idea of creating one place where all things newsworthy for fashion and style are reported 24 hours a day, 7 days a week! Since the first post went live she's certainly seen more than she ever thought possible for FFG. Emily Johnston contributes to a number of publications beyond FFG including Cosmopolitan, The Huffington Post, Glamour Magazine UK and Stylist Magazine. Visit the blog here: http://www.fashionfoiegras.com
The Style PA is the bargain-hunting, budget fashionista who sniffs out good purchases from miles away. Whether for you, your home or your other half, her blogs provide hints, tips, tricks and trends for effortless style. The Style PA was launched in 2007 as a way to fuel a passion for fashion and the blog's ethos is that you don't need to be rich to be stylish; you just need to be savvy. Visit the blog here: http://www.thestylepa.com