Mobile app promotion campaign launches; Further growth shown by new hires
London, 17 May 2012 – Mobile marketing agency Yodelmobile has announced the launch of a new app discovery campaign in conjunction with a well-known financial services client. The campaign will see Yodelmobile take the client's app into the top ten listings for the relevant categories.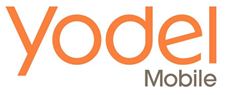 Yodelmobile
The new app will allow users to check for key financial data on the go. Yodelmobile, which was chosen to run the campaign thanks to its insight, experience and proven ability to deliver on the service requirements, is managing all aspects of the promotion of the app.
The mobile marketing campaign is running in the UK only, and focuses on promoting both the iOS and Android versions of the app. The initial targeting has been done based on genre, and is aimed at business and financial information news sites and sectors of app stores, as well as analysis of the audience demographics. However, a key element of the campaign is that it will be monitored on an ongoing basis, with Yodelmobile observing traffic, downloads and usage to check the success of the campaign and fine-tune campaign activity to optimise the results in real-time.
"The tendency with mobile campaigns is for a company to spend 90% of its budget on developing an app or m-site, and yet only about 10% on actually promoting it," said Mike McLauchlan, Commercial Director at Yodelmobile. "However, app stores are now so busy that you cannot hope to be discovered by luck. It's important to make sure that you reserve enough budget to be able to shout about the great app you have produced, and it's very satisfying to be able to work with an enlightened client that has done just that with this campaign."
This new deal is another example of Yodelmobile's growth within the industry, thanks to the mobile marketing, mobile advertising and app discovery campaigns that it runs across iOS and Android for a range of clients from the publishing, retail, recruitment and travel sectors. The reputation and standing of Yodelmobile has already been recognised by the appointment of Mick Rigby to the UK Advisory Board of the MMA, the premier global non-profit mobile marketing trade association. The MMA's primary focus is to establish mobile as an indispensable part of the marketing mix and now Yodelmobile will be at the heart of the industry helping to achieve that goal.
Further growth from Yodelmobile can be seen with three new key appointments, increasing the strength and depth of the team. Ruth Rigby will add additional strategic input to the team as Head of Intelligence & Insight, Nino Venuto will lead the design capabilities of the team in his new role as Head of Design and James Swan aids the expansion of the account teams, coming on board as an Account Executive.
Ruth Rigby joins with 16 years of experience working in creative agencies and for clients such as Pizza Hut, Pedigree, The Co-operative Bank and the BBC. After graduating with first class honours in Psychology she has worked as a Planner in consumer and health agencies, AMV BBDO and TBWA\PW for the past eleven years.
Nino Venuto has a great passion for design, with a BA (Hons) in the subject and ten years' experience in the corporate sector. His role at Yodelmobile will be to further develop the creative output including m-site and app design, HTML ad units and mobile creative.
James Swan has a passion for all things mobile and has worked for leading agencies such as MindShare and the Blue Hive. The University of Manchester graduate will be working directly with clients to help them manage their mobile marketing campaigns.
ENDS
About Yodelmobile
Yodelmobile is a strategically-led full service agency that offers strategy, development and delivery for organisations looking to incorporate mobile and digital strategies into their business. Yodelmobile provides mobile strategies, plans mobile campaigns, and manages implementation for UK, European and global delivery. It has working relationships with all of the major and developing mobile networks and mobile phone operators as well as a range of mobile-related service providers.
For further information, please visit: http://www.yodelmobile.com/
Press Contact:
Kate Gordon
Joshua PR for Yodelmobile
+44 7980 921961
kate.gordon@joshuapr.com