Lincoln, UK, 17th May 2016 – RealWire, the award-winning online press release distribution service announces the appointment of Emily Gosling (formerly Aitchison) as Managing Director.
Gosling, has been part of the RealWire team for over nine years, joining in 2007. She started at the company within the operations team and progressed to take on management roles within the client services and business development sides of the business.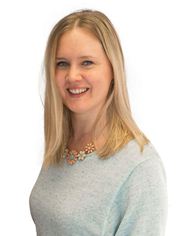 Emily Gosling, Managing Director
As part of this change in management, current Chief executive Adam Parker is stepping into a non executive role as Chairman.
Commenting on the change in roles Parker said: "In her time with RealWire, Emily has been successful in roles right across the company. For the last couple of years she's been responsible for all the day-to-day aspects of the business, so this represents a natural progression in her role. I know the business is in safe hands with Emily at the helm."
Responding to her appointment Gosling commented: "During the nine years I've been a member of the team, RealWire has demonstrated its ability to react to the changing PR landscape, and develop tools and services that assist both PR professionals and journalists on a day to day basis. I've always enjoyed being part of a company that really cares about the service it offers and will continue this ethos going forward in my new role as Managing Director. "
Stepping back from his executive role will enable Parker to focus on the commercial opportunities for the Lissted influencer application. The application has been incubated by RealWire over the last few years and was demerged last month into its own company, Lissted Limited.
Parker added, "Lissted has changed considerably from its original conception as a way of tracking journalists on Twitter. The platform has analysed billions of tweets and relationships, as well as engagement on Facebook and LinkedIn, making it one of the most powerful tools for identifying the people, content and websites that matter. I'm looking forward to this next chapter in its development."
About RealWire
RealWire is an award-winning online press release distribution service with over 15 years of experience, and is first choice for many of the UK's top agency, freelance and in-house PR professionals. RealWire's service can increase your story's coverage and improve your online visibility. The UK's leading innovator in press release distribution, RealWire introduced the Social Media News Release in 2007 and relevance targeting system PRFilter in 2010.
About Lissted
Lissted takes a unique superhuman approach to influencer identification and online listening. Lissted discovers the truly influential voices in a community and the content, conversations and websites that matter to them.
The application's analyses have been featured in media outlets such as Retail Week, Brand Republic, Birmingham Mail and Wales Online and its @Tweetsdistilled accounts are followed by many key influencers and have been described as:
"..one of the best ways to find out what are the key things happening on Twitter (and events in the world) at any given moment." Alex Hudson, Metro's Deputy Editor.
For further information please contact;
Emily Gosling, RealWire
+44 (0)1522 883640
emily@realwire.com
Adam Parker, Lissted
+44 (0)7810837193
adam@lissted.com