• Senior team strengthened on back of 2008 success
London, 24 February 2008: WhiteLabelDating.com (WLD), provider of software and services that enable brands to create their own online dating sites, today announces the appointment of Rick Jones to the new position of marketing director and board member. Jones will lead marketing, digital and communications campaigns for its B2C sites and B2B interests through a combination of online advertising, PR, social media and brand building.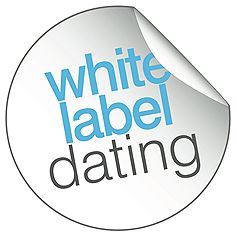 WhiteLabelDating.com Logo
Jones has 11 years online marketing experience and joins WLD from Greenbee.com, John Lewis' services arm. As head of marketing he was responsible for the development and re-launch of the Greenbee brand as well as overseeing marketing of the Partnership's credit card and loyalty programme. He also commissioned a complete overhaul of the brand's website and introduced a variety of new marketing initiatives including, CRM, price comparison sites and pay-per-click.
Prior to joining John Lewis, Jones was head of channel marketing at Camelot Group PLC, where he was responsible for digital marketing and CRM for the UK's largest FMCG - The National Lottery. Jones oversaw the roll out of lottery products on idTV, web and mobile platforms and initiated major commercial partnerships with MSN, Orange, AOL, EBay and BSkyB, delivering significant revenue growth. Jones has also previously worked for online pioneer, QXL.com, where he was responsible for UK business development.
Ross Williams, Chairman and Founder, WhiteLabelDating.com, said: "We are very excited to welcome Rick to WLD and to be investing further in our marketing strategies. The past year has seen such tremendous growth in the online dating sector and our company. Since August 2008 we have increased our site traffic by 23.35% and in January our revenue was 73.48% higher than that of August. Rick's extensive experience of digital marketing makes him the ideal person to spearhead the development of WLD's online marketing strategies."
Rick Jones, Marketing Director, WhiteLabelDating.com, said: "I am delighted to be joining WLD at such an exciting time. WLD has had amazing organic growth in the past year and membership has increased by 76.83% alone in the last two months. I am looking forward to taking this further and expanding WLD's reach through innovative digital marketing strategies."
WLD also today announces the appointment of Mel Kirk to the position of partner marketing manager. An experienced social media consultant and blogger, Kirk joins WLD from Aardman Animations, where as Communities Manager she managed the company's online community and brand strategy. Prior to joining Aardman, Kirk was Event Planner and Communities Manager at Carsonified and a Marketing Manager at the Bank of Ireland. More recently, Kirk has become increasingly well known for her social media insights at her personal blog site, www.randommel.com, where she posts blog entries and 'Random Thursday' videos. 
WLD has launched online dating platforms for high-profile publishing brands such as Maxim, Bizarre, FHM and Zoo in addition to its own site Singles365.com
-ENDS-
About WhiteLabelDating.com
WhiteLabelDating.com, a subsidiary of Global Personals Limited, is a UK-based software company that enables partners to set up their own branded, online dating sites. WhiteLabelDating.com's services include the provision of the backend system requirements, software, billing and customer support, as well as database management. 
For more information, please visit us on the web at www.WhiteLabelDating.com
For further information please contact Elisabeth van der Mandele at Braben on 020 7566 2990 or whitelabeldating@braben.co.uk