At 12:01 a.m. on Wednesday 15 July, Microsoft's new operating system, Windows 7, goes on pre-sale to people in the UK at a special promotional price, but you'll have to be quick as prices are low, stocks are limited and it is first come first served!
To say thanks to its loyal customers and enthusiasts, especially those who have taken part in the Beta and Release Candidate (RC) programmes, Microsoft is making pre-order copies of Windows 7 available through selected retail partners at one-off promotional prices* of around £49.99 for Home Premium and £99.99 for Professional. This is a great opportunity for your readers to get their hands on the best Windows operating system of all time and save plenty of money in the process.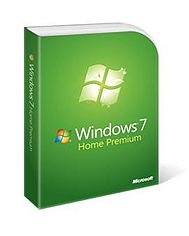 Windows 7 Home
The Windows 7 Beta and RC versions have been very well received by consumers and media alike. Pre-order copies of the final version of Windows 7 have already been selling fast in Japan, Canada and the US.  To pre-order a discounted copy of the final version of Windows 7 you need to contact Microsoft's retail partners after 12:01 a.m. on 15 July or go to www.microsoft.com/uk/win7preorder.
Retail partners in the UK taking part in the promotion are Amazon.co.uk, Argos, Comet, Currys, Dixons, Ebuyer.com, John Lewis Partnership, Littlewoods, Micro Anvika, PC World, Play.com, Staples and Tesco. Links to pre-order offer webpages are listed below.
Finally, a quick reminder for Microsoft's UK customers: if you are replacing an older version of Windows with Windows 7 once it arrives on 22 October, a clean install of the operating system and the installation of an internet browser will be required. For more information on how to do this, and for general information on other aspects of Windows 7, please visit www.microsoft.com/windows/.
Retailer website links:
Microsoft Store - http://emea.microsoftstore.com/UK/Microsoft/Windows/Windows-Vista/Windows-7-Preview
Amazon.co.uk - http://www.amazon.co.uk/s/?ie=UTF8&rh=i%3Aaps%2Ck%3AB002DUCMT2|B002DUCMTC|B001XCWGII
Currys - www.currys.co.uk/preorder
Dixons - www.dixons.co.uk/preorder
Micro Anvika - www.anvika.com/windows7preorder
PC World - www.pcworld.co.uk/preorder
Play.com - http://www.play.com/PC/PCs/3-/379971/2-/Promo.html
Tesco - http://direct.tesco.com/p/inc/specials/windows7/
* Estimated retail prices, actual retail prices may vary by retailer.
-  ENDS –