Wyse Virtual Desktop Accelerator Improves Virtual Desktop Performance over Multi-Thousand Mile Networks, Dramatically Reducing Data Center Costs and Carbon Emissions
London. – July 16, 2009 - Wyse Technology, the global leader in thin computing and client virtualization, today announced that it will launch a new software product, Wyse Virtual Desktop Accelerator (VDA).  Wyse VDA addresses limitations of existing data centers, which are currently constrained by proximity.  Today, an application or service, hosted and delivered from data centers is typically within 100-300 miles of the end-user recipient.  Without this proximity, the user experience suffers from network latency, packet loss and other inefficiencies found in longer networks.  Because of these issues, businesses are forced to maintain multiple data centers to handle all geographies.  Wyse VDA virtually eliminates these geographic constraints by accelerating network protocols up to three times in order to greatly enhance remote end-user productivity and experience in virtualized settings.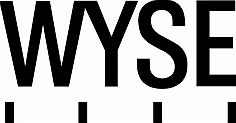 Wyse logo
Enterprises are able to consolidate data centers, eliminate redundancies, improve ease of management for the IT staff, and significantly reduce overall maintenance costs.  The software-only solution is also easy to deploy, requires no hardware or appliances, and is optimized for virtual desktop deployments.  The reduction in data center usage also has Green IT implications, as energy consumption and carbon emissions will also be significantly minimized.
Wyse Virtual Desktop Accelerator will accelerate popular virtualization architectures such as Citrix® XenApp™, Citrix® XenDesktop™, VMware View and Microsoft Terminal Services. 
"Until the introduction of Wyse Virtual Desktop Accelerator, one of our customers needed to maintain 8 data centers to service their global client base," according to Tarkan Maner, President and CEO of Wyse Technology.  "Today, they can service that same constituency with 4 data centers, all at the same high level of service. The introduction of Wyse VDA extends the boundaries of data centers by 2-3 times. This represents not only significant financial savings, but also a substantial reduction in energy consumption and corresponding carbon emissions."
In general, data centers typically account for 25% of corporate IT budgets, according to McKinsey (1).  In addition, the cost of operating data centers is increasing by as much as 20% per year.  By reducing the geographic redundancies required to cover end users locally and globally, Wyse VDA will also contribute to significant reductions in greenhouse gases.  Carbon emissions from data centers continue to rise, with data centers expected to quadruple their emissions by 2020 worldwide.  Based on the same McKinsey research, the amount of energy used to store and handle data doubled between 2000 and 2006, with the average data facility using as much energy as 25,000 households.  A single enterprise-class data center that reduces its number of severs by 50% would potentially save $1.5 million in energy costs and eliminate 14 tons of carbon dioxide emissions per year.
"In a recent ESG survey of early and planned desktop virtualization users,  most current adopters have virtualized less than 10% of their PCs or other client devices to date primarily due to investment protection, ROI questions, and performance concerns," according to Mark Bowker, Analyst with Enterprise Strategy Group.  "Wyse Virtual Desktop Accelerator (VDA) has the potential to help businesses accelerate their desktop virtualization initiatives while ensuring optimum end-user experience across thin clients and PCs.  The operational savings, combined with the positive economic impact of data center operations, make this a significant innovation that businesses should consider as they architect and deploy their desktop virtualization strategies."
Results from early implementations of Wyse VDA have suggested significant potential cost savings to participating companies. A major global financial services provider engaged in retail and commercial banking, credit cards, investment banking, wealth management and investment management services, deployed early versions of Wyse VDA in an effort to better serve employees working in virtualized environments. The company, which has an extensive international presence in Europe, the Americas, Africa and Asia, wanted to streamline its data center operations in order to reduce costs and minimize the associated maintenance for its IT staff.
Wyse VDA addresses challenges faced by companies attempting to use cloud computing or virtual clients located around the globe but find the user experience unacceptable due to network distance. Working without specialized hardware, Wyse VDA complements existing remote desktop protocols, including Citrix® ICA®, Microsoft RDP, and VMware View ,accelerating the experience to LAN-delivered levels.  By reducing the impact of network latency, Wyse VDA eliminates the sluggish performance often associated with virtual desktops connected to remote data centers or public clouds.  Remote users will, for the first time, experience the same level of network quality as local users.
These benefits also extend to local geographies, whether end users are located only a few miles from a data center, are in the next state or the next country.  Latency and packet loss inefficiencies are mitigated without any impact on end user experience.
Wyse VDA also can help enterprises with business continuity and in disaster recovery scenarios. In standard operation scenarios, end users are located close to the data center.  With Wyse VDA, if those data centers are in a disaster situation, the enterprise can easily connect the effected end users into alternate data centers without compromising their experience. 
Wyse VDA does not interfere with the security and encryption of the underlying remote display protocols.  Wyse VDA works standalone or as a compliment to existing hardware WAN accelerator solutions adding value to customer deployments by providing acceleration specific to remote desktop protocols.
"In the last several years we've seen a transformation in data centers driven by communication and server consolidation technologies such as virtualization and cloud computing. Wyse VDA will empower companies to take this transformation to the next level: data center consolidation, desktop consolidation and interactive virtual desktop access between any two points in the world," said Daniel Barreto, Chief Software Architect for Wyse Technology.  "You can now have your computing environment follow you wherever you are, without compromising the user experience."
Wyse VDA adds to the impressive portfolio of virtualization software already offered by Wyse.  Whether it is overcoming the obstacles of audio, video, multimedia, multi-display or USB support, Wyse's virtualization software solutions are all designed to ensure the best possible end-user experience.
Available built-in to Wyse ThinOS 6.4 devices and select Wyse thin clients, and for PCs running the Microsoft Windows XP Pro operating system, Wyse Virtual Desktop Accelerator will be generally available July 8th. 
For more information on Wyse VDA or to download a trial version, see http://www.wyse.com/products/software/vda 
About Wyse Technology
Wyse Technology is the global leader in thin computing-based virtualization software and hardware solutions.  Wyse and its strategic partners, including, Citrix, IBM, Microsoft, Novell, VMware, and others deliver the innovative hardware, infrastructure software, and services that formulate the benefits of cloud computing, virtualization and Green IT.  These thin computing solutions allow consumers, public and private enterprises to access the application information they need, but with better security, manageability, and at a much lower total cost of ownership than a PC.  Wyse is headquartered in San Jose, California, with offices worldwide.
For more information, visit the Wyse website at http://www.wyse.co.uk or call 0845 604 0038 (UK only) or +44 (0) 118 934 2200
All brands and names mentioned herein are trademarks of their respective holders.
For further information contact:
David Angwin
Director of Marketing - EMEA
dangwin@wyse.com
004 118 982 8306
(1) http://www.computerweekly.com/Articles/2008/12/05/233748/how-to-cut-data-centre-carbon-emissions.htm