The $1.2 billion acquisition of analytics and data mining vendor SPSS by IBM is a move with positive repercussions for the rest of the industry, says KXEN founder and CEO Roger Haddad.
KXEN pioneered next-generation analytics and as a result of the IBM deal moves up to rank second among the world's independent vendors.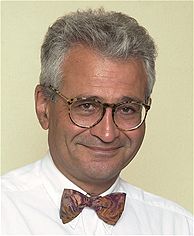 Roger Haddad
Haddad says the IBM deal has placed the spotlight firmly on the sector, with analysts, investors and user organisations now looking more closely at the remarkable value data mining and analytics generates. "The price paid for SPSS of four times revenues and 25 times earnings shows just how valuable this sector really is," says Haddad. "But the deal has also created a tremendous opportunity for the sector's remaining independent vendors that KXEN is well placed to capitalise on.
"There is no For Sale sign hanging in our window," continues Haddad. "We launched KXEN in 1998 to democratise the benefits of data mining and predictive analytics, making them practical and affordable across the whole enterprise and not just the exclusive preserve of a few specialists. It's going to take up to two years for the dust to settle following the IBM acquisition.
"Former SPSS partners, systems integrators and distributors will face uncertainty. We think it's inevitable that many will be sidelined as IBM opts to sell and support through its own global network while others will decide to simply walk away because the deal compromises their own preferred choice of hardware and software platforms.
"KXEN is embarking on an aggressive drive to take market share, capitalising fully on the opportunity the acquisition has created and building on our growing penetration of larger customer organisations," concluded Haddad.
About KXEN KXEN, The Data Mining Automation Company™ delivers next-generation Customer Lifecycle Analytics to enterprises that depend on analytics as a competitive advantage. KXEN's Data Mining Automation Solution drives significant improvements in customer acquisition, retention, cross-sell and risk applications. Our solution integrates predictive analytics into strategic business processes, allowing our customers to drive greater value into their business. Find out more by visiting www.kxen.com
Contact: Michele Moussavi KXEN, Inc. Tel: +1 415 904 4165 Email: michele.moussavi@kxen.com       
Caroline Tailleferd KXEN - Europe Tel: +33 1 41 44 79 54 Email: caroline.tailleferd@kxen.com