As the economy continues to struggle and more people face redundancy and unemployment, many are finding there is little left to spend on life's essentials such as the home and car.
The Government's much-heralded car scrappage scheme does not appear to be helping the consumer (borne out by the continued decline in new car sales) as those with a car under 12 years old, or one that is an MOT failure cannot benefit.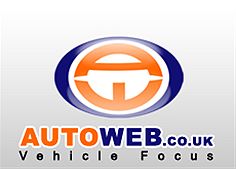 Autoweb Used Cars
Such car owners are left with the dilemma of hanging onto an ageing car (which will become increasingly unreliable and expensive to repair) or finding the extra funds to upgrade.
For many the extra outlay of finance deals, HP or a loan is not an option in these straitened times, so a quality used car may be the answer.
There are many cheap cars available at Autoweb, the UK's leading online used car specialists.
With over 750 reputable dealers selling online at www.autoweb.co.uk, there is no better place to look for a quality, cheap used car.
Private sellers can also advertise their cars on the site for free, meaning even more bargains waiting to be snapped up.
The handy search tool makes finding the right car fast and simple and coupled with reviews of every make and model, buying online becomes reliable too.
There is no other website that offers such a comprehensive list of cars for sale in the UK and with over 15,000 unique visits to the website every day, Autoweb has become the place on the Internet to buy or sell used cars.
Whether you are a member of the public looking to sell or buy a car, or a used car dealer looking to attract consumers to your stock, Autoweb offers the best solution.