London, UK - 24th September 2009 – Launchpad Europe, a UK-based business accelerator, and its Tel Aviv-based commercial catalyst partner, Managing Investments Worldwide (MIW) have announced the final line-up for the partnership's first collaborative event—a showcase of the hottest IT security talent from Tel Aviv in central London on October 13th.
The team will also unveil some comprehensive research into IT security trends worldwide. The research covers topics such as security in the Cloud, data leakage, managed services, the impact of the recession and the role of the trusted advisor in IT security today.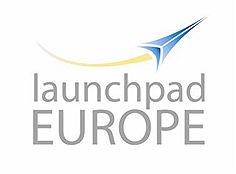 Launchpad Europe Logo
For more info on the research and chances to win an iPod touch or the new Gadget Guardian, nio, please click here or visit http://bit.ly/1lsRjx.
The following IT security innovators, both established players and new entrants to the UK market, will showcase their latest technology at the October 13th event:
• Aladdin - www.aladdin.com/
• Axxana - http://axxana.com/
• Beyond Security - www.beyondsecurity.com/
• Comda - www.comda.co.il/eng/default.asp
• Finjan - http://www.finjan.com/
• GED-i – www.ged-i.com
• Safend - http://safend.com/11-en/Safend.aspx
• Sentrigo - www.sentrigo.com/
• Sentrycom – www.sentry-com.net
• White Cyber Knight - www.whitecyberknight.com/
Prominent IT security professionals from leading enterprises from financial services to telecoms are attending. In addition, many of the new entrants to the UK will be meeting with leading lights from distribution and the channel.
Mike Burkitt, co-founder and technical director of Launchpad Europe, said: "The appetite for innovation in IT security in the UK is still apparent. UK PLC knows that to stay competitive and thrive, not just survive, it needs to be nimble, and to adapt constantly to the evolving IT security challenges we all face. The companies we are welcoming to London can provide them with some of the best technology answers to the IT security problems they are facing now and in the coming months."
Launchpad Europe and MIW plan to stage additional showcases of Israeli ICT excellence throughout 2010. For more information, contact the Launchpad team at: countdown@launchpad-europe.com

[ends]

About the Launchpad Europe IT Security Global Index 2009:

The global research covers aspects of:
• IT security issues in the Cloud
• Data leakage trends and considerations
• The role of Managed Services in IT security
• The impact of the recession of IT security
• The role of the trusted advisor in IT security
Respondents are IT security professionals from around the globe. The initial findings will be available straight after the event. Please contact the PR teams (Details below) to ensure you get a copy of the findings when published.
About Launchpad Europe:
Launchpad Europe is a global reaching company, specialising in providing internationally focused organisations with a presence throughout Europe and beyond. Our service ranges from individual sales representation to building an entire, fully functional business entity.
Launchpad provides and supports the full range of:
• sales and marketing activities
• direct and indirect third party channel representation
• distribution
• technical backup and support services
• legal and financial advice
• HR functionality
For more information about Launchpad Europe or the event, please visit www.launchpad-europe.com, telephone +1 781 519 0485 / +44 (0)20 8255 2345 or email countdown@launchpad-europe.com
About Managing Investment Worldwide (MIW):
MIW founded in 1999 is a commercial catalyst and represents Israeli High-Tech companies.
MIW supports the Israeli IT companies in two main areas: raising financial resources and penetrating overseas markets.
The Investment division is divided into Government (OCS, Britech, Birdf etc.) and private foundations (Angels, VCs etc.).
Marketing activity: MIW manages TISG and ICOMM which are Israeli clusters consisted of 50 leading IT vendors that wish to penetrate overseas markets. The company facilitates different opportunities for the vendor cluster members such as exhibitions, delegations, roadshows, one-on-ones meeting etc.
For more information, please visit: www.miw.co.il
Press contacts:
 
UK and RoW:
Olivia Shannon, Omarketing
+44(0) 20 8255 5225
olivia@omarketing.co.uk
Israel:
Ofra Riklin, MIW
+972-3-6128289
ofra@miw.co.il
Americas:
Heidi Groshelle, Groshelle
Communications
+1 415 563 1893
heidi@groshelle.com
Company contacts:
Mike Burkitt, Launchpad Europe
+1 781 519 0245
+44(0) 20 8255 2345
mburkitt@launchpad-europe.com
All trademarks are the property of their respective holders.