Leading Catholic Girls School rolls out Wyse WSM and zero clients
London, 24th November 2009 – Ursuline High School, a Business and Enterprise specialist school in Wimbledon, London, today announced their deployment of Wyse WSM and zero client solutions. The voluntary-aided 11-18 Roman Catholic secondary school for girls has installed Wyse zero clients and Wyse WSM streaming software in order to enhance the teaching and learning experience.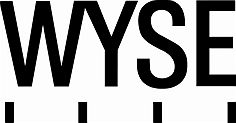 Wyse Logo
Ursuline has been considering this move for some time but was faced with the issue of achieving 100% software compatibility, something that other thin client solutions had not been able to address. The Wyse solution has solved this issue for the school and enabled the project to go ahead.
The new IT infrastructure is delivering improved reliability and significantly reducing pressure on technical resources. Less time will be spent on managing computer images, software installations and large changes to computer configurations such as deploying new operating systems. Classroom teaching is benefitting from a marked reduction in noise as the Wyse zero clients contain no moving parts such as fans and hard drives. This has been particularly beneficial in the schools Special Education Needs department where a calming environment is especially beneficial to the students' concentration and progress.
Ursuline will also benefit from a significant reduction in power usage and heat output compared to the previous PC based system that was in place. This not only reduces power bills but also reduces the need for air conditioning units in classrooms where the zero clients are in use.
David Angwin, Director of Marketing, EMEA for Wyse said, "Zero client technology is ideal for Specialist Schools and Academies, like Ursuline High School. When it comes to using technology in education the key element is that it works every time and supports the curriculum. It only takes one computer to stop working to disrupt the whole lesson. Wyse WSM and zero clients can offer the reliability needed from a hardware and infrastructure point of view while also helping the school to be more sustainable."
Julia Waters, Headteacher at Ursuline, commented, "The introduction of Wyse's WSM and Zero Client computers will not only enable us to move towards becoming a more sustainable school with better energy efficiency and time management , but also will continue to enhance the progress of our students. We look forward to seeing continued improvements in our IT infrastructure by utilising Wyse's solutions."
-Ends-
About Wyse Technology
Wyse Technology is the global leader in thin computing-based virtualisation software and hardware solutions. Wyse and its strategic partners, including, Citrix, CSC, IBM, Lenovo, Microsoft, Novell, VMware and others deliver the most innovative hardware, software, and services that optimise the benefits of cloud computing, virtualisation and green IT. These thin computing solutions allow consumers, SMEs and large public and private enterprises to access high definition voice, data and video content they need, with optimised security, manageability, and user experience at a much lower total cost of ownership than other traditional end user devices, including PCs. Wyse has the largest global distribution network in the thin computing market through its partners and offices worldwide. Wyse was founded in 1981, and it is headquartered in San Jose, California, USA.
For further information contact:
Grant Butler Coomber (GBC)
Wyse@gbc.co.uk
+44 (0)208 322 1922