IntroAnalytics recommendation engine enhances profile matching for partners
14 January, 2010: WhiteLabelDating.com (WLD), the international leader in customer focused, flexible and scalable online dating systems, has taken the industry-leading step of offering improved profile matching technology to all its partners and brands looking to build online dating sites, after signing a deal with IntroAnalytics.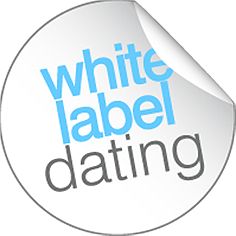 WLD
The technology partnership will dramatically increase the successful matching of member profiles based on implicit behaviour as they move around the site, rather than relying on the user's preferences or questionnaires around who they want to meet – a first in the online dating industry.
Extensive consumer research revealed that online daters want edited choice and recommendations to make the experience and results easier and more rewarding. As a result, WLD decided to integrate IntroAnalytics' recommendation engine into its platform to enable all partners to benefit from the technology as well as building in to its own dating sites, from mid-January 2010. Current users of WLD and its partners' sites will now enjoy a richer online experience and receive a list of recommended members including the likely degree of mutual attraction based on member behaviour.
Ross Williams, CEO of Global Personals said: "We are really excited about the impact that IntroAnalytics' technology will have on the online dating experience of those members that are part of our own and our partner's sites. We strive to provide consumers with the best experience possible which is why they are at they are at the heart of every decision we make. While new online daters usually have a preconceived notion of who they want to meet online, the information gathered by observing behavioral patterns will allow members to increase their chances of meeting someone that they might have missed out on before making their experience second to none.
"WhiteLabelDating.com offers the most advanced and user friendly way for businesses or individuals to build their own online dating businesses. By investing in cutting edge technologies such as this, we are ensuring customer satisfactions delivering maximized returns for our partners."
Nick Tsinonis from IntroAnalytics said: "Our Algorithms are based on a combination of mathematics and psychology that provide similarity analysis, can identify who will like whom, and recommend mutual matches to members. IntroAnalytics adds "discovery" features to online dating sites which is in line with how the social web is evolving. WhiteLabelDating.com is the perfect partner for us to work with and we are excited to see how far this collaboration can take us."
-ENDS-
NOTES TO EDITORS
About WhiteLabelDating.com
WhiteLabelDating.com, a subsidiary of Global Personals Limited, is a UK-based software company that enables partners to set up their own branded, online dating sites. WhiteLabelDating.com's services include the provision of the backend system requirements, software, billing and customer support, as well as database management.
For more information, please visit us on the web at www.WhiteLabelDating.com. Full resources including logos and high resolution photographs can be obtained from www.whitelabeldating.com/about-us/media
For further information, please contact:
Champion Communications:
Tel: +44 (0) 207 268 3076
Email: wld@championcomms.com
About introAnalytics Ltd
IntroAnalytics Ltd is a London-based company founded by Nick Tsinonis and Gavin Potter. IntroAnalytics has developed a unique recommendation engine for people introductions that can easily be integrated into dating and social networking websites.
See www.introAnalytics.com for more information.
Contact:
Nick Tsinonis
Tel: +44(0)208 1333115
Email: nick@introAnalytics.com