...Best Practice IT service and carbon reporting techniques to help French businesses...
Monday 1st February 2010 - Greenstone Carbon Management, the global specialist carbon solutions company, has announced a partnership today with Zen'to, an integrator of sustainability software solutions, based in Paris, France. Through this partnership Zen'to will sub-licence Greenstone's enterprise carbon accounting software Acco2unt*.to French clients and provide additional on-site support services and advice where required. The new partnership will help businesses based in France to meet the national carbon tax reporting requirements.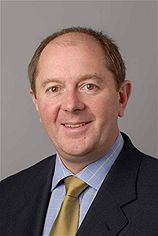 Matthew de Villiers
The French National Carbon Tax is an outcome of the "Grenelle de l'environnement", a large public consultation on Climate Change organised by French Government in 2008. The launch of the carbon tax in July 2009, values carbon at a starting price of 17€/tCO2, this will directly raise energy prices for companies and the public while increasing the need for carbon measurement and reporting. Furthermore, this regulation will be soon be reinforced in 2011 by the introduction of mandatory carbon footprint reporting for all French companies with more than 500 employees. With the new regulations the need for software and services in this area is expected to grow significantly.
Laurent Molinari, Directeur Général, Zen'to said, "Given the anticipated French national carbon tax due to come into force this year, there is already increased interest and focus on carbon management across French businesses. Complying with these regulations, in addition to more general CSR reporting requirements, will become increasingly challenging to manage using spreadsheet-based approaches. More sophisticated software systems will be needed to ensure efficiency and compliance. With an increase in regulatory reporting the requirements for more accurate data will be critical. The new reporting requirements will create a demand in automatic data collection and direct integration of carbon accounting systems with other enterprise data management systems. We believe that the accounting rigour and need to provide businesses with the flexibility and integration capability makes Greenstone's Acco2unt software an ideal solution for our clients in France."
Greenstone's Chief Executive Matthew de Villiers explains, "The partnership with Zen'to will provide Greenstone with greater access to the French carbon accounting market and provide our clients with an ideal implementation and local advisory partner on the ground. Zen'to's particular strengths in Green IT also complement Greenstone's specialist software capability in this area. Our initial pilot with Zen'to has already proven to be a success by providing accurate, fast data for a France based global brand - and we are very much looking to extend this service to other organisations."

* Greenstone's unique Acco2unt software product suite provides organisations with robust carbon management and accounting solutions. It enables organisations to measure, manage, plan, store and report emission data, track performance on their carbon footprint at multiple organisational levels and to accurately model carbon footprint reduction strategies. Acco2unt can significantly reduce the burden of auditing and reporting for compliance purposes, for stakeholders and customers. An extensive list of emission sources is included in the software's calculation covering energy, IT, travel and transport, together with waste and water consumption.
About Greenstone Carbon Management Limited
Greenstone Carbon Management Limited is a specialist carbon solutions company – based in London, United Kingdom. Formed in 2006, it works in partnership with major commercial and public sector organisations to help measure, manage and mitigate their carbon emissions to realise both environmental and financial benefits. Greenstone's proposition comprises both consulting advice and access to a suite of Carbon Management software tools through a SaaS model.
Typically, engagements with clients follow a three step process: (i) Carbon Readiness Assessment; (ii) Carbon Measurement and iii) Carbon Reduction Strategies. During the engagement, Greenstone will provide tools to help measure and manage the organisation's carbon emissions, help set up processes to gather data and to train personnel to manage their carbon footprint on an ongoing basis.
Greenstone has worked with a range of global businesses and respected brands such as the Virgin Group, Fujitsu and Ocado Limited. For further information please visit http://www.greenstonecarbon.com
About Zen'to SAS
Founded by two former managers at BT France, Thierry Rudowski and Laurent Molinari, Zen'to brings carbon accounting and Green IT expertise to assist large private and public sector organisations to measure and manage their carbon footprint.
Zen'to is an expert in green IT services and sustainability software solutions. For further information about the company please visit our website at http://www.zento.fr or email contact@zento.fr
Press contact:
Lena@technologypr.eu
Technology PR
Mobile +44 07908 725212