Online poll reinforces increase in customer churn as result of poor experience
08 February 2010 – A recent survey from speech search specialist Aurix has highlighted that 70 per cent of complaints made to call centres are 'not being heard.' In addition over 96 per cent of respondents said that they would consider switching to a competitor as a result.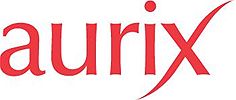 Aurix Logo
In a series of questions, answered by more than 100 consumers, the Aurix survey asked respondents whether they had ever made a complaint to a call centre, and if so, whether that complaint was taken seriously by the agent.
Peter Rogers, CEO at Aurix explains, "Call centre agents are more often than not the first point of contact for complaints, so it's essential that they are dealt with quickly and efficiently. During these conversations customers form opinions on which they will base future decisions. Our snap shot survey reinforces the message that customers are significantly more likely to 'churn' to a competitor based on a poor experience."
"In my opinion, it is these interactions which should be viewed as an opportunity to gain feedback and intelligence, as well as to deal with the customer's query – take the chance to reinforce positive messages about your brand, not cause it any further damage."
"Technologies such as speech analytics provide a basis for identifying complaints and situations which could escalate. It is by acting quickly to remedy these complaints – improving processes and training for agents - that call centres can convert unhappy customers into advocates – protecting and in some cases promoting your brand"
ENDS
Notes to editors
The survey was conducted with 105 consumers online, using a tool called Surveymonkey. Full survey results available on request.
To enable call centre managers to monitor the performance of their agents, and to identify how consumers are responding to them, Aurix has recently launched its desktop speech search and analytics product, Gopher-it™.
About Aurix
Founded in 2005, Aurix brings 30 years of expertise in intelligence grade speech recognition technology to the forefront of the commercial world. The company's origins are rooted in intelligence and military organisations, as is the technology behind the search software. Its aim is to become the global leader in speech search technology.
Aurix has developed solutions for four key sectors; the contact centre, data search, security and intelligence and IT security. Its speech search technology helps organisations identify specific information from audio files. As a result, organisations can gain operational efficiencies, competitive advantage and peace of mind. For further information visit www.aurix.com
For further information please contact:
Carly Rudrum/Helen Stevens
www.ascentpr.co.uk
T. 01454 629 741
aurix@ascentpr.co.uk