British customers save shipping cost at the online print shop onlineprinters.com
Neustadt an der Aisch, Germany – Onlineprinters GmbH is the only online print shop in Europe to offer standard shipment of printed products to the UK free of charge. The precondition is an order value of EUR 99 as a minimum or a shipping weight of 100 kg and up. "Our customers get a double profit from this service: moderate prices for the printed products and free shipping", CEO Walter Meyer introduces the costs savings for the foreign customers of Onlineprinters GmbH. When ordering printed products in large quantities, the shipping costs often amount to up to 25 percent of the total price. From now on, the British customer can save the money for the shipping costs – a great benefit for resellers, agencies and business customers who wish to buy high-quality printed material simply and conveniently online. Private customers, too, can now enjoy free standard shipping to the UK provided their printing order amounts to EUR 99 or more.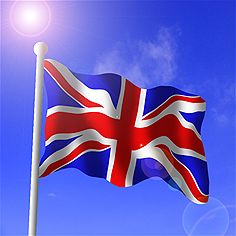 No borders to printed products at reasonable prices from onlineprinters.com
Transparent prices in the online shop of onlineprinters.com
"We have an open and honest price policy", Meyer emphasizes. "What sets us apart among German online print shops is that we do not charge any excessive prices for shipping abroad, but offer our printing prices that are already tightly calculated for the domestic market, also to our European clientele. In the online shop, every customer can look and see for himself the transparent, high-quality offer of printed products. Business cards, flyers, brochures and posters, also printed in large runs, and even complete marketing tools, can be calculated and ordered with a few mouse clicks in the print portal www.onlineprinters.com. An English-speaking telephone hotline for all product requests is available on business days. The multiple-certified online print shop www.onlineprinters.com satisfies its customers with service, reliability and reasonable prices. In the independent evaluation portal of Trusted Shops, 99 percent of the customers attest the online print shop an "Excellent". Quick and reliable delivery of the printed products Europe-wide within two or three business days is accomplished by the renowned shipping provider UPS or contracted courier providers.
Infinite array of products
"'Made in Germany' is a significant quality argument for our customers as far as high-grade printed material is concerned", says Stefan Plomitzer, Authorized Officer of the company. Onlineprinters GmbH meets this demand. The online print shop unites printing and innovative finishing techniques under one roof. The printing is done in-house, optionally in premium offset print quality or in flexible digital printing. In addition to the broad standard assortment of papers, also high-gloss CHROMOLUX specialty papers and plastic sheets are printed and provided with brilliant finishes of UV varnish. Resellers have the option to have their order shipped directly to the end customer in neutral packaging. A large array of products in a transparent shop system, certification for secure payment transactions and quick, reliable order processing make the online print shop a trustworthy business partner for 29 countries throughout Europe on a 24/7 basis.
About Onlineprinters GmbH
Onlineprinters GmbH, based in the Middle-Franconian town of Neustadt an der Aisch, is one of Europe's biggest online providers for printed matter presently employing some 300 people. In the online portal, business and private customers find over 90 percent of all types of standard printed materials in premium offset print quality and in flexible digital printing. The broad spectrum of printed material includes printed business papers, such as corporate stationery and business cards, flyers, postcards and posters as well as adhesive-bound catalogues and saddle-stitched brochures. The company serves 25 countries of the European Union as well as Switzerland, Liechtenstein, Norway and Andorra. Standard shipping is free to all private and business customers in Germany, Austria, Switzerland, the Netherlands, Belgium, Luxembourg, the Czech Republic and Italy. For customers in Great Britain, France and Poland, free shipping is available for orders of EUR 99 and up.

Find product information and all you need to know in the print portal: www.onlineprinters.com

Flag Caption: Title: No borders to printed products.
Description: No borders to printed products at reasonable prices from onlineprinters.com
Press contact:
Onlineprinters GmbH
Andrea Lachmuth
Department Manager for Press & Public Relations
Rudolf-Diesel-Straße 10
91413 Neustadt an der Aisch
Germany
a.lachmuth@onlineprinters.com
http://www.onlineprinters.com