Eton, UK—May 13, 2010—InterSystems today announced that the European Space Agency (ESA) has selected the InterSystems Caché® high-performance object database to support the scientific processing of the Gaia mission. This mission's aim is to map the Milky Way with unprecedented precision.
The Gaia mission will launch in mid-2012 to conduct a census of all the billion stars in our galaxy. Gaia will observe all celestial objects down to their lowest magnitude. Each object will be observed an average of 70 times during a five-year period, precisely charting their positions, distances, movements and changes in brightness. Gaia is expected to discover hundreds of thousands of new objects, such as extra-solar planets and failed stars known as brown dwarfs. Within our own solar system, Gaia will be able to identify hundreds of thousands of asteroids.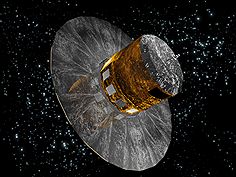 Gaia
Owing to the high volume of data that will be collected and analysed by ESA, this project requires performance and scalability that go above and beyond normal database capabilities. These needs led the European Space Astronomy Center that ESA operates in Madrid to select Caché assist in processing the satellite research data.
William O'Mullane, Scientific Operations Manager of the Gaia mission for ESA, pointed out, "With Caché, we obtain considerably superior performance and scalability than is possible with other databases. We are able to store tens of thousands of Java objects per second directly into Caché and to maintain the capability to execute SQL queries on the data".
Jordi Calvera, Country Manager of InterSystems Iberia, concluded, "InterSystems Caché has been designed to meet the needs of projects with high-volume data analysis. We are delighted by ESA's decision to use Caché and to work with InterSystems."
About the European Space Agency
The ESA is formed by 18 Member States. Coordination of its members' economic and intellectual resources allows it to venture in a broader array of activities and programmes than those which any European country may individually undertake.
Its purpose is to elaborate and implement the development of European space capacity and guarantee that the investment in space activities shall continue to provide benefits to the citizens of Europe. For additional information on the Gaia initiative, please view the Gaia press kit and Gaia scientific and technical information.
About InterSystems
InterSystems Corporation is a global software technology leader with headquarters in Cambridge, Massachusetts, and offices in 24 countries. InterSystems provides advanced software technologies for breakthrough applications.
InterSystems Caché® is a high performance object database that makes applications faster and more scalable. InterSystems Ensemble® is a seamless platform for integration and the development of connected applications. InterSystems HealthShare™ is a platform that enables the fastest creation of an Electronic Health Record for regional or national health information exchange. InterSystems DeepSee™ is software that makes it possible to embed real-time business intelligence in transactional applications. InterSystems TrakCare™ is a connected healthcare information system that is Web-based and rapidly delivers the benefits of an Electronic Patient Record. For more information, visit InterSystems.co.uk.
####
Editorial Contacts
Iago John
Harvard PR
0207 861 2844
InterSystems@harvard.co.uk
Helen Dew
InterSystems
01753 855 450
UKPR@InterSystems.com