20th July 2010 -- CDC Climat, a leading provider of climate change solutions, and SFW Ltd, an IT Systems and Services company, are delighted to announce that they have been awarded the contract to deliver a unified system for monitoring, permitting, reporting and benchmarking across all European Union greenhouse gas Emissions Trading Scheme (EU ETS) Sectors (Stationary, Aviation, and Marine) and for Greenhouse Gases (including C02 and NOx) by the Environment Agency, EA, (England and Wales).
This system, based on a common set of requirements agreed by a number of EU member states, is the first application of its kind and will set the standard for new emissions management requirements. Initially, the EA will use the system for managing its Aviation requirements and will then have the option to extend it to include other existing (Industrials, energy) and new (e.g. Marine) emitting sectors in-line with its emissions monitoring and management policy.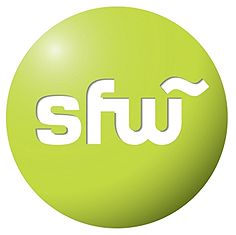 SFW Logo
The application is an electronic workflow and messaging system that will allow the Environment Agency and relevant Operators to manage their carbon emissions including Benchmarking, Permitting, Improvement Planning, Notification Reporting, Variation Reporting, Annual Emissions Reporting, Emissions Verification and Inspection, Payments and Enforcement Capabilities.
It will be a streamlined tool that will replace various current systems. And, with its significantly increased functionality, it will be well equipped to optimise the Environment Agency's existing permitting and compliance systems for future challenges and development.
The application is designed to meet the new requirements of the EU ETS resulting from the 2008/101/CE Directive which mandates that Aviation will fall under a carbon cap and trade system by 2012.
One of its many advanced features will be the use of the new XETL Business language specifically developed for trading by the European Commission. This will enable simpler and more accurate transfer of data in the future between businesses and Competent Authorities.
CDC Climat will harness its carbon market experience to drive the project and SFW will add its weight of expertise in developing the systems software and infrastructure. CDC Climat and SFW have developed a strong rapport, having previously worked together on carbon-related projects since inception of the carbon market in 2005.
CDC Climat and SFW also plan to work in partnership with other EU Member States and their government agencies in order to adapt the application to their own needs and requirements.
Project Deliverables:
The project will comprise the following deliverables:
Aviation: Goes live in 2010 for benchmarking and first year emissions reporting
Stationary Sources: Goes live in 2011 and replaces incumbent systems and processes
New Sectors: Goes live in 2012 for Metals and Chemicals, Marine, all Oxides of Nitrogen, N20 & Carbon Capture
Single European Registry: A connection between this new system and the European Commission Single Registry (Carbon Allowance Banking System) is planned for 2012.
Commenting on behalf of the Environment Agency, Martin Ryder, Contract Manager, Corporate Information Services said, "CDC Climat and SFW Ltd bring their extensive knowledge of carbon markets and proven track record of services and systems delivery for emissions trading schemes to this project. We feel that this wealth of experience and knowledge gives us confidence that the coming deliverables will be right first time and meet the needs of all the stakeholder groups."
Speaking about the project, Pierre Ducret, Chairman of CDC Climat, said, "I am really pleased that the EA have trust in our proposal. We are convinced that the transparency and quality of monitoring, reporting and verification functions are key factors that ensure the proper functioning of emissions trading schemes. CDC Climat has long and proven experience in this type of project. The EA and other Member States will benefit from CDC Climat's capacity to bring together partners on public interest projects and adapt it to meet their needs. "
Peter Hornsby, Director of SFW, based in Woking, Surrey said, "Winning this exciting project is fantastic news for both SFW and CDC Climat. The combination of our two organisations means that we offer unrivalled knowledge, experience and expertise in this area, particularly within the EU ETS, and this contract win is testament to this. We look forward to delivering the project and, in doing so, progressing towards reducing emissions internationally."
Contacts
SFW Ltd: Catriona Anderson. + 44 01483 742079 catrionaa@sfwltd.co.uk
CDC Climat: Maria Scolan - + 33 (0) 1 58 50 32 48 – maria.scolan@cdcclimat.com;
Ingrid de Valbray - +33 (0) 1 41 86 77 02 - ingrid.de-valbray@bm.com
Notes to Editors
SFW Ltd, established in 1992, is the IT partner responsible for the Greta registry (a major registry in the EU ETS) and has extensive experience in delivering premium, value for money systems and services to Public sector organisations. SFW truly understands the nature of these organisations and the challenges they face, combining this with the technical knowledge and ability to deliver streamlined effective tools that improve efficiency and enhance the experience of every user.
Further information on www.sfwltd.co.uk
CDC Climat is Caisse des Dépôts' subsidiary launched in February 2010 to tackle climate change by taking action in three areas:
- It develops, either alone or with its partners, secured carbon market services: registries and solutions for carbon assets trading and custody, exchanges.
- CDC Climat invests in carbon assets either directly or in the form of innovative funds open to other long-term investors. It aims at reducing CO2 emissions by 25 Mt per year.
- Its research team conducts independent analyses on climate change economics.
Further information on www.cdcclimat.com
Environment Agency is a Non-Departmental Public Body (NDPB) and resides under the sponsorship of the Department for Environment, Food and Rural Affairs (DEFRA) and the National Assembly for Wales (NAW). It is the leading public body responsible for protecting and improving the environment in England and Wales.
Further information on www.environment-agency.gov.uk
CDC Climat and SFW Ltd – CDC Climat and SFW Ltd have been working in cooperation since the inception of the carbon markets in 2005 and are responsible for the principal registries in the EU ETS (over 50% of EU member states). During this time, they have amassed a wealth of knowledge and expertise, not only in the construct of the markets themselves but also in the deployment of effective, efficient services and systems that meet regulatory and stakeholder needs and help organisations manage, monitor and combat climate change.
Media contact:
Lisa Henshaw
Fourth Day PR
+44 (0)20 7403 4411
lisa@fourthday.co.uk