Wokingham (UK), 6 May, 2014 - Perforce Software today announced that 4sight Financial Software is using Perforce's suite of version management and collaboration tools to develop and deliver financial services applications more rapidly and efficiently.
4sight is a leading provider of software and consultancy to the Securities Finance and Collateral Management markets with customers in 16 countries.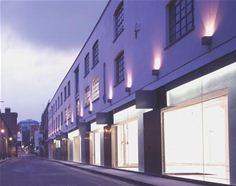 4sight London Office
With 40 developers in four offices across the UK, Australia and Canada, 4sight turned to Perforce to overcome challenges common to many global organisations: enabling efficient collaboration across dispersed teams, and the need to speed up release cycles while also improving product quality.
"We evaluated different version management systems, and Perforce came out the clear winner," said Craig Swinney, senior developer at 4sight. "With its advanced collaboration features and ability to support geographically-dispersed development teams, Perforce is the versioning platform we trust to scale with our needs as our company grows."
4sight is using the core Perforce version management engine as well as Swarm, the social coding tool that enables users to share ideas and get feedback 'on the fly.' 4sight also uses Commons, a tool designed to bring the benefits of version management organisation-wide, including to non-technical users.
###
About 4sight Financial Software
4sight Financial Software is an independent software solutions provider to financial institutions, with eighteen years of experience and offices and clients worldwide.
4sight's customer base includes a full spectrum of market participants from both the buy and sell side including some of the world's largest financial institutions. Clients in sixteen countries on four continents use 4sight's software to meet their business needs and 4sight offers the reliability and experience of a company with a proven track-record.
4sight's product range includes solutions for securities lending & repo trading, cross asset class collateral management & collateral optimisation, settlement and market connectivity. 4sight's software helps financial institutions to improve efficiency, reduce costs, automate manual processes and control risk.
4sight also provides project management, consultancy services and customer support through its global network of offices.
About Perforce Software
Perforce version management solutions power Continuous Delivery. Perforce is trusted by industry-leading companies like Salesforce.com, SAP and the New York Stock Exchange to manage their most valuable IP. Perforce products help teams work in concert on important digital assets including software code, documents, multimedia, spreadsheets, images and more. They are unique in their ability to handle large and distributed collections of content, enabling higher productivity, lower costs, improved security and compliance. The company is headquartered in Alameda, Calif., with international operations in the United Kingdom, Canada and Australia. For more information, visit www.perforce.com.  
Media contacts for Perforce Software:
US/Global
Ivana Gaspic
Perforce Software
O: +1 510-473-3186
C: +1 415-955-7483
igaspic@perforce.com
UK/Europe
Maxine Ambrose/Jim Buchanan
Ambrose Communications
+44 1491 412944
perforce@ambrosecomms.co.uk