Appoints James Barbour-Smith as Executive Chairman
London, UK – 20th August 2015 – 11health, a British medical technology business, has completed a new round of funding, raising a total of £775,000 from six angel investors, on top of the initial funding round of £500,000. This brings the total funding to over £1.25 million.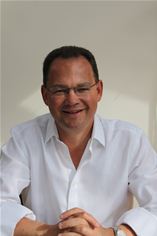 James Barbour-Smith
This round of funding enables the business to extend the management team and more effectively pursue an aggressive sales and marketing strategy in the UK and the US. It will also further establish the award-winning Ostom-i Alert as the leading medical device for bowel disease patients and develop other connected device products across the healthcare marketplace.
To support the growth strategy, 11health has appointed James Barbour-Smith as Executive Chairman. He will be responsible for the continued financial growth and strategic direction of the firm. James brings to the role over 20 years of global experience in developing and building businesses through his role as Head of Portfolio at Gresham Private Equity.
As part of its US growth strategy, 11health has hired Matthew Wilder, who joins the US team as Vice President of Sales. Matthew will be responsible for implementing sales and driving growth across America. Matthew has extensive experience in medical sales and played for the American Football Team, The Miami Dolphins. The firm is in advanced discussions and trials with a number of well-respected hospitals in the U.S. including: Stanford University, Massachusetts General and Cedars Sinai (LA).
Michael Seres, Founder, 11health said: "We are pleased to welcome James and Matthew to 11health and look forward to the unique contribution that they will bring to the business. As a connected device company, focused initially on stoma care, our ambition is to become the leading connected device across all medical bags and pouches. These important new appointments, along with this funding will reinforce our growing presence in the U.S. and British markets, and help bring our global vision to reality."
He continued: "We are moving forward at a tremendous pace, and this additional funding will really help us accelerate our product development especially into new markets and build out our sales teams in the UK and in the U.S."
Michael Seres, a long-term patient turned innovator, founded 11health in 2013 with Adam Bloom when he created the Ostom-i Alert device from his hospital bed, after being the 11th person in the UK to undergo a small bowel transplant in 2011.
###
For more information or to schedule interviews, please contact:
Sharmee Mavadia, PR for 11health
Elate Communications
07904 732 273
Sharmee.mavadia@elatecommunications.com
About 11health
11health is a fast-growing British medical technology business, co-founded in 2013 by Michael Seres and Adam Bloom. Michael was diagnosed with the incurable bowel condition Crohn's Disease aged 12. After over 20 operations and intestinal failure he became the 11th person to undergo a small bowel transplant in the UK at The Churchill Hospital, Oxford, England. His own experience as an ostomy patient led him to designing the initial Ostom-i prototype whilst recovering from transplant.
A published author and professional speaker Michael was a Stanford Medicine X e-patient scholar (2011) and develops patient engagement strategies for hospitals, primary care trusts and patient groups. He has a background in consumer product licensing and merchandising having worked with major brands such as FIFA, UEFA, The X Factor and The Apprentice. He is the patient lead for the main UK health twitterchat #NHSSM & digital strategy advisor to The Oxford Transplant Foundation where he helped implement the first skype clinics.