Expansion continues at 1st Touch (www.1sttouch.com) the UK's leading developer of mobile systems for the social housing and local authority sectors. The company which has already opened the year with new sales and marketing appointments has added another three new starters. The move is seen as a reflection of on-going sales success.
Chris Hall has been appointed as Senior Account Manager. In his new role, Hall will work closely with 1st Touch customers on developing their existing installations, whilst seeking to identify new areas where mobile technology can deliver effective solutions.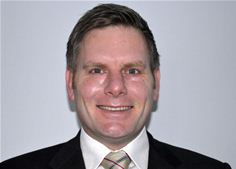 Chris Hall
Previously, Hall was Strategic Business Development Manager EMEA at Rosetta Stone UK Ltd., where he was responsible for sales of the company's cloud based language solutions. His customer base consisted of predominantly public sector clients including: Education Ministries, Local Authorities, consultancies and specialist resellers. Prior to this, Hall held senior account management positions with Viglen Ltd., working in the education sector and with Elonex Plc., targeting the NHS.
Commenting on his appointment Hall said, "1st Touch has succeeded because of its insistence that only the highest levels of quality and customer service are acceptable in delivering mobile solutions. This is an ideal environment then in which to work closely with customers, analysing both their current and potential uses of 1st Touch mobile systems across the enterprise. I am looking forward to meeting the company's customers and discussing their specific requirements."
The 1st Touch expansion is also seen in the support and development teams. James Davidson has been appointed as a .Net Developer and James Harding has been appointed as a Support Engineer.
Davidson joins from Advantage Business Group, now part of the Atkins Group, where for 6 years he was an analyst programmer within the .Net Framework specifically within C# and ASP. Harding joins from EmailVision where he was Support Team leader with cross departmental oversight of support activities.
Commenting on the appointments, 1st Touch Business Development Director Cherry Rance said, "These appointments represent a continued sales led expansion at 1st Touch. It is also a sign of the resources we can now count on as part of Aareon.
"With so many social housing and local authority organisations turning to 1st Touch as their mobile solution of choice, we are hiring highly experienced staff to ensure that both service and support are consistently maintained at the very highest levels. Ultimately, the winner of this on-going investment in development, support and account management will be our clients so it is good news for all concerned."
Ends…
About 1st Touch (www.1sttouch.com)
Southampton based 1st Touch, a subsidiary of Aareon AG (www.aareon.com), has enabled dozens of field workforce-based organisations to embrace new mobile technologies and so achieve significant savings, greater productivity and more cost-effective use of resources. 1st Touch Mobile delivers clear and unique benefits: - Reduced costs to organisations because airtime is minimised and the system is always available with or without airtime. - Flexibility through simple customer control over forms creation and amendment. - Integration to multiple back office and other enterprise software applications, so that data is entered only once.
With its widely acclaimed mobile technology, 1st Touch has a clear focus on the Social Housing and Local Government markets. Many social housing providers and local authorities, at large, now benefit from the fast and tangible, best of breed benefits that 1st Touch mobile technology delivers to the enterprise.
To date, over 50% of the social housing market, which has deployed mobile technology, has chosen to implement 1st Touch. In local government, 1st Touch has already been adopted for a wide range of mobile workforce uses. Ready to use applications for local authority organisations include: Public Buildings, Highways/Street Services, Environmental/Waste Management, Revenues and Benefits, together with Planning Control and Trading Standards.
1st Touch software is available on a wide variety of platforms including: Windows Mobile, Apple and Android.
For further information, please contact:
Mim Claridge
1st Touch
02380 111206.
mim.claridge@1sttouch.com
or
Leigh Richards
The Right Image PR & Marketing Group
07758 372527
leigh.richards@therightimage.co.uk