Malta, 28 November 2016: Smart Axiata Co., Ltd. (Smart), the leading mobile telecommunications operator in Cambodia, has partnered with 365squared, an international managed services provider specialized in revenue assurance and managed solutions, to remove the effects of spam for Smart's subscribers and monetize its application-to-person (A2P) SMS traffic through the 365secure service. This service was successfully deployed for Smart in Cambodia in October 2016 to help deliver a better service for more than 8 million Smart subscribers and provide new revenue opportunities.
Fraudulent SMS messages delivered through grey routes damage mobile network operators' (MNOs) reputation by delivering spam messages to end user subscribers. The innovative 365secure service monitors and filters SMS traffic from any source on a 24/7 basis.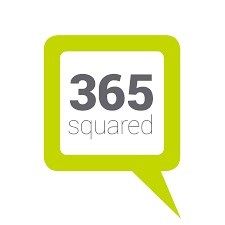 365squared logo
365secure ensures that Smart has peace of mind that SMS traffic is under control, subscribers are fully protected and that monetization of SMS traffic terminating on the network is guaranteed.
"The addition of Smart to our client portfolio is proof that 365squared's managed solutions guarantee mobile network operators monetization of SMS traffic terminating on the network," commented Tonio Ellul, CEO, 365squared. "This partnership highlights our strong organic growth as a key player in the market, especially in Asia. We are very excited to be working with Smart."
Thomas Hundt, CEO of Smart Axiata said: "Spam messages are disliked by everyone. The partnership with 365squared stands on our desire to strengthen customer relationships based on trust. By filtering intrusive and uninvited messages we provide to our customers peace of mind and therewith step up our customer experience efforts further."
The fully comprehensive 24/7 managed service provided by 365squared ensures that Smart subscribers are fully protected from unwanted spam and potential security threatening application-to-person (A2P) messages. The 365secure service also provides Smart with detailed traffic analytics and reporting thanks to the proprietary 365analytics software.
ENDS
About 365squared
365squared is an international managed services provider to the mobile network operator community. Working with mobile network operators (MNOs) across the globe, and with a global presence, 365squared's commitment is to eliminate loss of revenue from international SMS termination, generate new revenue by monetizing application-to-person (A2P) SMS traffic, and to protect customers from spam and fraudulent SMS. 365squared offers a complete end-to-end managed service ensuring its client, MNOs, secure the maximum revenue opportunity and the best customer experience. For more information about 365squared, please visit www.365squared.com/.
About Smart Axiata, Cambodia
Smart Axiata Co., Ltd., a leading mobile telecommunications company of Cambodia, serves currently over 8 million subscribers under the 'Smart' brand. Smart Axiata is part of Axiata Group Berhad, one of the largest telecommunications groups in Asia with over 300 million subscribers in 10 countries across the region.
In January 2014, Smart launched its 4G LTE network and became the first and only mobile operator in Cambodia to provide true 4G services. 4G LTE powered by Smart, the fastest mobile Internet in Cambodia, is now available in 25 key provincial capitals as well as other key provincial cities. Smart also provides 2G, 2.5G, 3G and 3.75G mobile services, supporting the very latest in multimedia and mobile Internet services as well as international roaming across more than 190 countries. Its extensive nationwide network coverage now covers more than 98% of the Cambodian population.
Through its partnership with Apple, Smart is the one and only telecom operator partner of Apple in Cambodia being able to offer iPhone's and iPad's. Smart moreover is the exclusive partner of Universal Music in Cambodia. Being a strong advocate of digital innovation, Smart has launched various ranges of value added services and digital services such as SmartLuy, Smart Life Insurance, SmartPay and Smart Music.
Smart Axiata was recognized as Cambodia's Mobile Service Provider 2016 by Frost & Sullivan following the Asia Pacific Emerging Market Telecom Service Provider of the Year Award in 2015. In that same year, Smart Axiata was also awarded as the Best Telecommunications Company Cambodia 2015 & 2016 and Best CSR Company Cambodia 2015 & 2016 by Global Banking & Finance Review.
The company's workforce consists of more than 1000 people including local and foreign experts. Smart is committed to its customers, employees and the people of Cambodia in delivering its promise of improving their lives. "Live. Life. Be Smart."
For more information about Smart Axiata, please visit www.smart.com.kh.
-END-
Media Contact
Felicity Theaker
Account Executive
Proactive International PR
felicity.theaker@proactive-pr.com
+44 (0) 1636 812 152