The 3D Printshow Education Session will provide free access to 3D printing for school and university groups
London, 25 September 2013 – 3D Printshow today announces its 3D printing education programme for schools. Aimed at educating and exciting students about the capabilities of 3D printing technology, the programme will give 3,000 students from across the country a hands-on experience with the technology at The 3D Printshow Education Session on Friday, 8th November.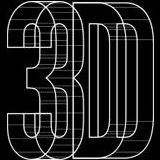 3D Printshow logo
3D Printshow will also award a free 3D printer to each comprehensive school bringing more than 35 students to the event. School groups will take these printers back to the classroom, giving students the chance to learn, study and develop their skills using 3D technology.
The 3D Printshow Education Session will also run in the Paris and New York shows and is the first part of a long-term plan to support 3D printing in schools, which will include an education tour in 2014. By allowing young visitors to interact with the technology, the organisation also hopes to encourage students to participate in STEM (science, technology, engineering and mathematics) subjects.
Each participating school group will attend one interactive 3D printing workshop and one seminar which will be held at the event in The 3D Printshow Lab – a classroom environment equipped with giant Lego-style furniture and constructed in partnership with Ogilvy Labs. These will include sessions hosted by The Denford 'F1 For Schools' Team, Autodesk, Legacy Effects, Stratasys, MakerBot, Printcraft, KIDE, EuropePac, and Robosavvy.
Students will also be given a tour of one of 3D Printshow London's key attractions, which include:
The 3D Printshow Hospital – Six different rooms showing innovative uses of 3D printing technology in the field of medical science, such as soft tissue prosthesis and stem cells.

The 3D Printshow Fashion House – In-show catwalk displaying the work of over 40 fashion designers, with a dazzling range of 3D printed clothing and accessories.

The 3D Printshow Movie Zone – Never before seen 'making of' footage and an exhibition of props, suits and costumes from blockbuster films including Iron Man, Avatar and Pacific Rim.

The Scanning Zone – Selected students will be given the chance to have a full colour and texture 3D body scan, which can then be 3D printed.
The 3D Printshow Education Session is being supported by Stratasys and Ogilvy Labs.
"The education programme is not just about inspiring future generations, it's about giving them the tools to create and support their ability to learn," said Kerry Hogarth, director of 3D Printshow. "STEM subjects are so important but are often overlooked by students – 3D printing comes into all of these areas, so we want to demonstrate where it can lead. We can't wait to see what these kids do with the technology!"
Shelly Linor, director, global education at Stratasys, added: "Stratasys 3D printing continues to play an integral part in the efforts of education agencies worldwide to bring design and technology curriculum into the classroom. With 3D printing, teachers can implement engineering and artistic principles in a fun and engaging way for students, helping stimulate future innovation. With the rise in 3D printing-related jobs, exposing students to this technology is also great for career readiness."
"Ogilvy London Labs has been an enormous supporter of 3D printing - we feel it represents the new industrial revolution," said Nicole Yershon, director, innovations at Ogilvy Labs. "3D Printshow is devoted to innovation. The show enables everyone, especially those in the creative industries and educational establishments to be a part of this hugely disruptive, cutting-edge technology."
3D Printshow London will run from 7-9 November, 2013 at the Business Design Centre, with the 3D Printshow Education Session taking place on Friday 8th. The education sessions for both 3D Printshow London and Paris have already sold out, with a total of 3,000 school children and university students registered to attend the UK show.
The Education session is free of charge to all school and university groups.
For images, click here: http://www.flickr.com/photos/103267817@N08/
-Ends-
About 3D Printshow:
3D Printshow 2013 promises to be one of the key technology events of the year. They're committed to the creation of a fully-interactive technology event that is inspiring, entertaining and educational, ensuring that it will be inclusive for all and 'not just another tradeshow'.
Following the success of the first 3D Printshow in 2012, the 2013 show will be bigger and better in every way. Taking place from 7-9 November, 2013 at the Business Design Centre (52 Upper Street, Islington, London, N1 0QH), it will host an array of exciting features.
These will include the 3D Printshow Hospital, Education Session, Movie Zone and the 3D Printed Home, as well as an assortment of exhibits demonstrating the technology's use across a variety of sectors including art, design and fashion.
For more information or to purchase tickets, please see http://3dprintshow.com
About Stratasys:
Stratasys Ltd. is the corporate entity formed in 2012 by the merger of 3D printing companies Stratasys, Inc. and Objet Ltd., based in Minneapolis, Minn. and Rehovot, Israel. Stratasys manufactures 3D printers and materials for personal use, prototyping and production. Systems include entry-level desktop 3D printers for personal use and idea development, a range of systems for prototyping, and large production systems for direct digital manufacturing.
For more information, please see www.stratasys.com.
About Ogilvy Labs:
The Ogilvy Labs in London operate as a self-funded R&D facility that acts as a change agent within Ogilvy Group UK.
Our vision is threefold:
To seek out and engage partners who would help the agency and its clients achieve their business and marketing goals.

To develop, nurture and support new business ventures.

To provide experiences that would inspire through pervasive creativity - such as our Bi-Annual Semesters of Learning.
For more information, please see www.ogilvylabs.co.uk.
For more information, please contact:
Hannah Devoy or Lisa Henshaw
Hannah@fourthday.co.uk or lisa@fourthday.co.uk
+44 (0)20 7403 4411