Global agreement impacts use of HFC-based fire suppression systems and is expected to prompt even faster transition to alternatives
Bracknell, UK, 6th December, 2016 – 3M, the science-based technology company, has announced its support for the latest update to the Montreal Protocol agreement, which directly impacts future use of fire suppression systems based on hydrofluorocarbons (HFCs).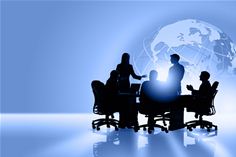 3M Novec
In October 2016, delegates from 197 countries reached a landmark deal to phase-down use of the fastest growing greenhouse gases, hydrofluorocarbons (HFCs), commonly used in fire suppression equipment. Some regions – including the USA and Europe – must start cutting use of HFCs as early as 2019. Giving that fire suppression systems have a typical life-span of 25 years, this has immediate impact on the purchase of new (and use of existing) products.
The new agreement – which took place at the 28th Meeting of the Parties to the Montreal Protocol, a United Nations event which was held in Rwanda - builds on the foundations laid in Europe under the F-Gas Regulations, first adopted in 2006 and has a three-stage approach, phasing down highly developed countries before developing countries.
Says Kurt Werner, Business Development Manager at 3M, "This is the biggest step to protect against catastrophic climate change that countries have taken since the landmark Paris agreement at COP21 in December 2015. The future path for HFCs is clear - fortunately there are already sustainable alternatives within the fire suppression industry that will smooth this transition."
The decision in more detail
At the event, the 197 nations agreed to drastically reduce their use of HFCs, which are potent greenhouse gases, which are used in air conditioners and refrigerators as well as fire protection systems. As part of the Montreal Protocol, which has already been ratified, the decision is legally-binding. This latest amendment represents a cut of global HFC usage by 80 per cent or more by the middle of this century.
HFCs were developed in the 1990s to replace halons and other ozone depleting substances. Although HFCs, such as FM-200, are not ozone depleting, they have high global warming potentials (GWPs). The continued growth of HFCs would make them a major contributor to climate change, so nations decided to phase-down their production under the same treaty that dealt with halons, the 1989 Montreal Protocol.
The newly amended Montreal Protocol will require more affluent, developed economies such as the European Union and the United States to start cutting use of HFCs by 2019. Less-developed countries and those with higher ambient temperatures will have more time to adopt newer technologies for refrigeration and air conditioning, with some capping their HFC use by 2024.
HFC alternatives
Alternatives to HFC-based fire suppression systems are already well-established and many users have already made the transition to them. Sustainable clean agents, such as Novec 1230 Fire Protection Fluid from 3M, are already widely available and have been sold into many of those countries that have signed the agreement over the past 15 years. The transition of these countries away from halons and HFCs to alternatives has already substantially reduced HFC use and emissions associated with fire suppression systems.
Novec 1230 Fire Protection Fluid is not affected by new or existing regulations, and when used to substitute for HFCs, can reduce greenhouse gas impact by more than 99 per cent. It is an electrically non-conductive clean agent that extinguishes fires quickly and cleanly, with no residue or damage to sensitive electronics.
The Novec Brand from 3M family
More than 20 years ago, 3M led the way with the introduction of segregated hydro-fluoro ether (HFE) technology, in response to environmental concerns such as ozone depletion and climate change. While the properties of HFEs seem almost magical, their origin was no accident – 3M scientists explored the properties of more than 1,000 compounds to develop one that offered an optimal balance of performance, safety and sustainability.
Today, the Novec Brand from 3M represents a variety of proprietary compounds that fill the need for smart, safe, environmentally sound solutions for a wide variety of industry-specific applications. These include precision and electronics cleaning, heat transfer, file protection, lubricant deposition and several specialty chemical applications.
END
About 3M
At 3M, we apply science in collaborative ways to improve lives daily. With $30 billion in sales, our 90,000 employees connect with customers all around the world.
The UK and Ireland is home to one of the largest 3M subsidiaries outside the USA, employing 2,900 people across 20 locations, including eight manufacturing sites.
Products manufactured in the UK include coated abrasives, personal safety equipment, adhesive tapes, industrial microbiology products, drug delivery systems and high-performance coatings.
Learn more about 3M's creative solutions to the world's problems at www.3M.co.uk or follow @3M_UK on Twitter.
3M and Novec are trademarks of 3M Company.
FM 200 is a trademark of Du Pont.
Media Contacts:
Maxine Ambrose/Nicola Males
Ambrose Communications
maxineambrose@ambrosecomms.co.uk + 44 (0) 1491 412944