18th November 2008, UK – Diversified technology company 3M is offering an electro-static discharge risk assessment service to customers in the UK and Ireland in association with channel partner Challenger Components.  The aim is to help companies identify where electro-static discharge may or could in future cause problems, and to then advise solutions and work practices in order to eliminate any issues.  0870 6094639 www.3m.co.uk/staticcontrol  or email 3Melectrouk@mmm.com
Says Adrian Hyner, General Sales and Marketing Manager, 3M Electronics, "Static is a potential problem everywhere in manufacturing, as well as in assembly and installation, and particularly in electronics manufacturing environments. The key problem is that although most companies know how ESD (Electro Static Discharge) can damage products through any kind of handling - and even take steps to counter it - work practices often mean that systems are rendered ineffective."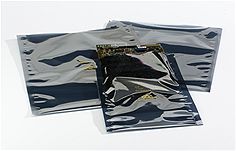 Static Control Solutions
Static damage can remain "hidden" until a failure occurs in the field, multiplying many-fold costs and liabilities. Carrying out an audit will allow customers to identify exactly where and when events occur, eliminate them and monitor to ensure compliance. "This is why we find that a face-to-face review pays massive dividends and why we are offering customers a risk assessment service," adds Adrian Hyner.
The service forms part of 3M's expanding presence in the static control market.  3M recently acquired SCC and Credence Technologies, positioning 3M as the market leader in static management.  The company's extensive static control range includes: a wide variety of personnel protection products; flooring; workstation products; tapes; bags and other materials for packaging and transportation.   3M also provides monitoring equipment that provides data on static events.
Says Adrian Hyner, "I believe that no other company has as broad a range of static control products as 3M which, historically, has been one of the strongest brands and innovators in this market. We are able to meet just about any customer's needs, whether they are looking for volume consumable products, or a bespoke service."
New static control catalogue
To demonstrate the breadth of its static control products, 3M has just launched a new 140-page catalogue, a copy of which is available either in print or electronically.  To request a copy, please contact:  0870 6094639, visit www.3Mstatic.co.uk or email 3Melectrouk@mmm.com
About 3M in the electronics market
3M, a diversified technology company, provides a comprehensive range of solutions for the electronics market in the UK and Ireland, from components through to chemicals.  Covering multiple applications – including medical device technology, ICT, PCB, semiconductor, automotive and military/aerospace – 3M supplies products that aim to address the challenges designers and manufacturers face today.
About 3M
3M is a $24.5 billion diversified technology company which, since 1902, has been creating innovative products that help make the world healthier, safer and more productive. Well known 3M brands include Scotch, Post-it, Scotchgard, Thinsulate and Scotch-Brite.
3M employs 76,200 people worldwide, producing thousands of innovative products for customers in dozens of diverse markets in some 200 countries. Its 45 technology platforms touch nearly every aspect of modern life - the company has applied its expertise in RFID technology to deliver biometric passports; it is using its understanding of the healthcare industry to provide hospitals with infection prevention and detection solutions; and its digital signage offerings are revolutionising the way businesses communicate with their customers, their employees and the general public.
The UK and Ireland is home to one of the largest 3M subsidiaries outside the USA, employing 4000 people across 18 locations, including 12 manufacturing sites. Products manufactured in the UK include coated abrasives, occupational health and environmental safety equipment, adhesive tapes, industrial microbiology products, drug delivery systems, high-performance coatings, secure documents and passport scanners.
Media contact details:
Ambrose Communications
Tel + 44 1491 412944
Maxine Ambrose/John Farmer
maxineambrose@ambrosecomms.co.uk