But only 5 per cent of Samsung Galaxy users want to switch
44 per cent of existing UK iPhone users say they want the new Apple iPhone 5 according to a consumer survey conducted immediately after news of the product was released last night (12.09.12). And 20 per cent of all smartphone users in the sample said they wanted to upgrade to the new iPhone without needing any further information about the product.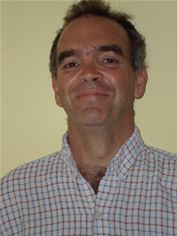 Guy Potter, director and market researcher at Usurv
But users of the iPhone's main competitor, the Samsung Galaxy, are mostly staying loyal, with only 5 per cent saying they want to switch to the iPhone 5 in the online poll of 1000 UK adults conducted by rapid online survey company, Usurv (www.usurv.com).
According to the research, the most popular feature on the iPhone 5 is likely to be its larger screen, highlighted as the most appealing by 19 per cent of respondents. The higher speed Internet access, making use of the new 4G mobile service which is being introduced to the UK, was highlighted by 17 per cent as most appealing. But 39 per cent said none of the new features appeal to them.
And in a hint of a backlash against Apple's publicity machine, over a quarter (27%) of the consumers thought that the iPhone 5 had been over-hyped without anything exciting or innovative.
Guy Potter, director and market researcher at Usurv, said: "We ran an immediate poll to gauge people's instant reactions to the new phone and as with most Apple launches there seems to be a fair bit of positive excitement. The fact that 44 per cent of existing iPhone users already want to upgrade – without needing to think about it – shows the loyalty to the brand. However, none of the new features seemed to instantly grab people – with 39 per cent saying none of them really appealed."
Participants were asked:
The Apple iPhone 5 has just been launched. Which of the following features do you find most appealing:
| | |
| --- | --- |
| Feature | Percentage |
| Larger screen for better viewing of content and applications | 19% |
| Higher speed Internet access through 4G capabilities | 17% |
| Performance when running applications that is up to twice as fast as the previous iPhone due to a new chip | 9% |
| A better camera including panaorama and HD video features | 11% |
| Thinner design, which makes it the lightest iPhone ever | 5% |
| None of them appeal to me | 39 |
Do you want to upgrade to the iPhone 5:
| | | | |
| --- | --- | --- | --- |
| Existing phone brand | Yes | No | Want to find out more |
| iPhone | 44% | 29% | 27% |
| Samsung Galaxy | 5% | 69% | 26% |
| Nokia | 19% | 64% | 27% |
| HTC | 18% | 58% | 23% |
| BlackBerry | 13% | 54% | 33% |
-Ends-
About Usurv
Usurv is an internet company which has developed a self-service online survey platform that delivers the fastest, most cost effective method of running short online surveys. Initially available in the UK, it has opened up the market for this kind of quantitative research by making it accessible to small businesses for the first time, as well as providing a more efficient, faster solution to traditionally heavy users of research such as major brands, marketers and PRs.
The company's key differentiators include its easy-to-use, real time approach to asking survey questions across a network of affiliate partner sites and its high survey completion rate (around 30 per cent). These factors enable Usurv to deliver meaningful results in close to real time (as little as one hour for 1000 responses) at a fraction of the price of traditional offerings, without sacrificing quality.
Unlike existing online research, such as omnibus surveys, Usurv offers a flexible, easy-to-use service in which individual questionnaires of up to five questions can be created and scheduled to run immediately or at a specific time in the future.
The company was established in the UK in January 2012 by a team that includes successful online entrepreneur, Martin Bysh, and experienced market research director, Guy Potter. It is based in London and is privately held.
Media Contact:
CloudNine PR
Uday Radia +44 (0)7940 584161/ uradia@cloudninepr.com
Chris Measures +44 (0)7976 535147/ chris@measuresconsulting.com