Increased Complexity of Distributed Infrastructure and Reliance on Third Parties Mean Low Visibility into Critical Systems & Top Early Warning Method is End Users' Complaints
October 11, 2016 –London, UK – Eighty percent of IT operations leaders say end-user experience monitoring (EUM) is very important or critical to delivering business outcomes in a major new study about the tools used to run digital enterprises. A further 65 percent say the increasing level of IT complexity is straining support resources, adding expense and hampering application problem-solving across the organization.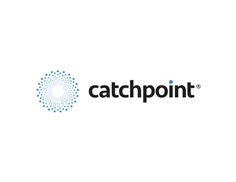 Catchpoint Systems
These findings, from an extensive study of 100 senior IT professionals in EMEA and North America conducted by analyst and consulting firm Enterprise Management Associates (EMA) and sponsored by Catchpoint Systems, also show EUM (55 percent) and browser monitoring (40 percent) as the top choices on respondents' wish list of investments in application management products.
"The survey shows that the current state of distributed IT infrastructure presents many challenges for IT teams," comments Dritan Suljoti, CPO and co-founder of Catchpoint. "For example, the most frequent way respondents discover performance or availability problems is from end users calling directly or triggering support tickets. This is a far cry from the optimal circumstance of solving problems before end users are impacted."
Asked to name the biggest tools-related deficiencies impacting their problem-solving abilities, respondents' five top answers all point to the failure of existing solutions to provide adequate visibility into critical areas including: performance as end users experience it; application- and infrastructure-related changes; the correlation of performance issues with infrastructure; end-to-end execution; and siloed groups' activities.
To fill these gaps, most IT leaders surveyed voice a need for more extensive monitoring capabilities:
69 percent said that application monitoring must map to where users are located;
70 percent cited the importance of detailed testing analysis of distributed internet infrastructure (e.g., CDNs, DNS, and third-party hosts);
77 percent reported that monitoring SLA adherence for subscribed IT services is vital.
EMA senior analyst Julie Craig said the findings support a broader trend in IT ops management, in which more complex infrastructure and reliance on third-party technology reduces visibility and control over the end-user digital experience. "The high-growth companies in this study are increasing their investments in IT and prioritizing EUM solutions because they see the end-user experience as an essential driver of business performance, and because they need better problem solving capabilities to navigate an increasingly complex environment," Craig said. "As enterprises rely more acutely on the digital experience to deliver a competitive advantage, it will get more executive-level focus and more investment to elevate visibility and decision making to the C-suite."
Companies ramping up IT investments tended to be the ones growing fastest. Nearly half (47 percent) of respondents reporting double-digit annual revenue growth say they expect to increase their annual IT investment by 10 percent or more, while only seven percent of their slower-growing peers expect that level of increase. Survey respondents represent larger organizations, with most (70 percent) reporting annual revenues of over $100 million, and nearly half (46 percent) with revenues of over $1 billion.
"We constantly hear the same Catch-22 from IT leaders: as they implement more technology – increasingly through cloud services and third-party providers – to improve the user experience, they lose visibility and control over that experience," says Suljoti. "As a result, IT ops teams are too often the last to learn about problems. With IT infrastructure getting more complicated, the only way to stay ahead is to maintain visibility into every critical component of service delivery."
EMA's Julie Craig will discuss this study in depth and in context of broader industry trends, and will field questions from IT ops professionals in a complimentary webinar on October 27. To register and receive a copy of the report, click here http://pages.catchpoint.com/EMA-Webinar-UEM-Digital-Transform.html
About Catchpoint
Catchpoint is a leading digital performance intelligence company that provides unparalleled insight into your customer-critical services to help you consistently deliver amazing digital experiences. Catchpoint is the only performance monitoring platform that provides integrated synthetic and real user monitoring, comprehensive test types, real-time analytics, and a diverse node network to help you continuously preempt performance issues and optimize service delivery. More than 350 customers in over 30 countries trust Catchpoint to strengthen their brands and grow their businesses. To request a free trial, visit www.catchpoint.com/freetrial.
European Press Contacts for Catchpoint Systems, Inc:
Onechocolate
Daniel Couzens/Susanna Wood catchpoint@onechocolatecomms.co.uk
+44 (0)207 437 0227