Confirmit Horizons platform fuels Voice of the Customer programme for leading cloud solutions provider
London, UK, New York, NY, and Oslo, Norway: 24 July, 2018: Confirmit has been chosen by 8x8, Inc., a leading provider of cloud phone, meeting, collaboration and contact centre solutions, to power its online and telephone surveys within its Voice of the Customer programme. 8x8 selected Confirmit Horizons to replace its existing software due to the strength of Confirmit's technology, flexibility, competitive offering and ability to be scaled globally.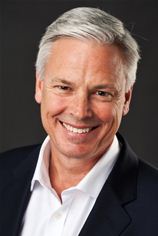 Dave King
Yesenia Orozco, Customer Experience Manager of 8x8, explains: "We're a global organisation, so the need to scale our programme effectively was a real focus for us. With Confirmit, and particularly through the integration with multiple other platforms, we can see the full picture of our customers' businesses. The implementation of this technology has cut down significantly on the time we need to spend managing the platform. We're now able to focus on delivering impactful insights and guidance to our teams to help them deliver the best possible experience to our customers."
8x8 helps over a million business users worldwide with cloud phone, meeting, collaboration, and contact centre solutions. They help enterprises engage at the speed of employee and customer expectations by putting the collective intelligence of the organisation in the hands of every employee. Having learned what was missing from its previous approach, the 8x8 team was able to identify areas that were critical to taking their programme to the next level, including the handling of sophisticated hierarchies, intuitive dashboards, and the ability to enable Customer Success Managers to view feedback data directly within a CRM environment.
Dave King, President of Americas, Confirmit, says: "Managing complex customer information to uncover the hidden truths that lie beneath the surface was critical for 8x8, as were the end-to-end capabilities of Confirmit Horizons. We are delighted to add them to our growing client roster and look forward to ensuring our constantly evolving technology continues to meet their needs in the future."
With Confirmit Horizons currently in implementation, Orozco believes it will soon reap the benefits of the platform.
Orozco confirmed that: "After a thorough selection process and demonstrations from a number of providers in the space, it was clear that Confirmit offered by far the best platform in terms of functionality, scale, reliability and robustness. No other vendor could handle the level of complexity we need to succeed. We look forward to expanding our partnership with Confirmit in the future as they continue to help us better our services and differentiate ourselves from the competition."
-Ends-
About Confirmit
Confirmit is the world's leading SaaS vendor for multi-channel Customer Experience, Employee Engagement, and Market Research solutions. The company has offices in Oslo (headquarters), Grimstad, London, Moscow, New York, San Francisco, Sydney, Vancouver, and Yaroslavl. Confirmit's software is also distributed through partner resellers in Madrid, Milan, Salvador, and Tokyo.
Confirmit powers Global 5000 companies and Market Research agencies worldwide with a wide range of software products for feedback / data collection, panel management, data processing, analysis, and reporting. Customers include Aurora, British Standards Institution, Cross-Tab, Dow Chemical, GfK, GlaxoSmithKline, GMO Research, KeepFactor, Nielsen, Research Now, RS Components, QRS, SSI, and Swisscom. Visit www.confirmit.com for more information
Media Contact
Melanie Oxford
Indigo River
M: 07515 632065
E: mel@indigo-river.co.uk