FARNBOROUGH - 10 March 2015 - ADAM Continuity, business and data continuity solution provider, joins Datum Datacentres' growing list of clients seeking high security high availability co-location. Recent significant growth in ADAM's range of fully managed IT and Cloud solutions called for an additional cloud-connected data centre to fully support their new services.
ADAM Continuity specialise in providing recovery solutions to ensure Business Continuity. Offering a range of IT Disaster Recovery, Business Continuity, Replication and Backup solutions, including consultancy, Ship To Site, Mobile Recovery and Office Recovery Suites, ADAM employ their extensive knowledge and experience to protect their clients' business.
Since its inception in 1994, ADAM has built a renowned reputation, across all industries, of unwavering reliance, flexibility and dependability delivering rapid, reliable and repeatable Business Recovery to an ever-increasing client base. Recent significant growth in their range of fully managed IT and Cloud solutions called for an additional cloud-connected data centre to fully support their new services.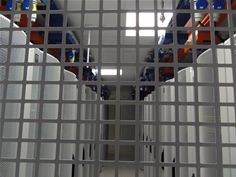 DC shot
Nigel Hoggart, Business Development at ADAM explains: "Increasing demand for our Cloud Backup & Recovery, Replication for Recovery and NetApp Replication solutions, all of which move the responsibility for recovery from the client to us as service provider, has led to our development of a range of fully managed IT Services. In order to best support these new solutions, we required an additional data centre that would deliver a secure environment and a highly resilient infrastructure."
"During negotiations with Datum, we were not only impressed by the facility, we also recognised that we had found a partner who would work with us as we build on these solutions. Datum's FRN offers us enhanced security and resilience in both communications and power in an environmentally efficient facility in a great location."
"Datum not only delivers what our clients' businesses demand but also provides us with the capacity and stability to support our future growth."
Ronan McCurtin, Managing Director of ADAM Continuity adds: "ADAM chooses its partners with care which is why the growth we are experiencing in Fully Managed IT Services is based on our established relationships with class leading solution providers such as NetApp, Seagate, Veeam and Capital Continuity. Good partnerships are based on the strength of the working relationship that is established."
"Some of the key reasons that ADAM Continuity chose to contract with Datum was that we found Datum to be flexible, supportive and easy to deal with. Such attributes are not that easy to find but are key to a successful, long term partnership."
Datum's leading edge facility located on the government-grade secure Cody Technology Park offers ADAM and their clients the additional peace of mind of an SLA based on 100% uptime.
Being carrier and cloud neutral the facility provides choice and flexibility of connectivity, while the Datum Cloud Hub ecosystem enables co-located organisations to directly connect to providers and cloud platforms for hybrid IT.
Matt McCluney, Account Director at Datum, concludes: "Datum is delighted to be working with ADAM to support their business now and into the future. Their approach in delivering an excellent client experience combined with proven expertise mirrors our focus on client business outcomes and we are proud to have them as a client."
About ADAM Continuity
ADAM Continuity is a leading provider of business and data continuity solutions to organisations in the UK and Europe. The company has been providing services since 1994 and works with a range of clients in both the public and private sectors. Part of Centerprise International a £60m group of companies ADAM Continuity has seen its market share increase steadily over the last few years.
For more information on ADAM, visit: www.adam.co.uk/about.html
For more information, images or quotes please contact Jo Godridge at the press office on:
E: jgodridge@adam.co.uk
DD: 0121 712 8932
About Datum Datacentres
Datum provides leading-edge carrier and cloud neutral co-location data centres to enterprises and service providers. As part of the Attenda IT Services group, delivering always-on availability, robust security and enterprise class service is hard wired into our operations. Our data centres are trusted as secure environments for content, data and business critical IT to connect with a neutral choice of networks and cloud service providers.
Datum FRN1 has capacity for more than 1,000 co-location racks within a high security campus in Farnborough, which is fast developing as a strategic London-edge data centre hub. The facility incorporates a pressurised free-air cooling design that delivers enhanced environmental efficiencies and supports high density computing to 30kW per rack as standard. Always on availability is supported by resilience in both design and operations underwritten by a 100% uptime SLA with helpdesk and remote hands services which are available 24x365.
Press Contact:
Lexie Gower
T: 0845 5680123
E: lexie.gower@datum.co.uk