The ADLV (Association For Driving Licence Verification) is expecting a marked increase in Local Authority fleet demand for its online licence services, once the DVLA's DLC (Driver Licence Check) service ends in December. Currently, the DLC is used to verify the licences of local authority fleet drivers and also to check the licences of local Private Hire Vehicle (PVH) taxi drivers. By using the ADLV online service, which is based on longer 3 year 'permissions', Local Authority users can easily automate more frequent checks than they were previously able to. This will, claims the ADLV, enhance both public and road safety.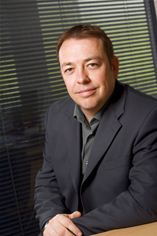 Kevin Curtis Technical Director of ADLV
The ADLV believes that its cutting-edge online services will prove popular as ADLV members observe a strict professional code of conduct, are ISO 27001 security compliant and are backed by full insurance protection. The service is also seen as a more convenient alternative to the individual 'Share My Licence' Scheme, where individual licences are verified manually with a single use time limited credential.
Commenting on the service, ADLV Technical Director Kevin Curtis noted, "The DVLA is changing the way that driver information can be accessed and checked by local authorities for their own drivers and for PHV Drivers. They need to do this because the Government Gateway access, used by the DLVA to authenticate users of the DLC, will no longer be available after 1 December 2018.
"With the demise of this service, the ADLV expects that its online services will now prove to be extremely popular with local authority fleet managers seeking to both remain compliant and observe the highest standards of public safety. The secure online services that we offer will automate the processes involved and allow us to repeat checks over a three-year period. This actually represents a significant improvement in service levels and supports both public and road safety. With this in mind, we expect a highly positive response."
For those interested in accessing the data, please contact ADLV via the website www.adlv.co.uk
Ends
Note To Editors:
About the ADLV (www.adlv.co.uk)
The Association for Driving License Verification has been established to promote and encourage best practice within the industry for the initial and continued validation of driver entitlement for responsible employers and road safety.
The association's remit is:
to represent the interests of its members to the DVLA on policy, legislative and regulatory matters within a strict code of conduct.
to act as the conduit in any consultation or similar exercise that is likely to affect Members.
to represent Member and industry concerns to the Driver Vehicle and Licensing Agency and Department for Transport ("DVLA/DfT").
to encourage wider take-up of driving licence checking by organisations and the introduction of regular and appropriate re-checks thereafter.
to exercise professional supervision over Members through the formulation of agreed minimum standards of good practice for the industry ensuring Members meet and maintain minimum acceptable standards of security in relation to the handling and safeguarding of personal data.
For further information, please contact:
Mark Sugden
ADLV
M +44 (0) 7976 538554
mark.sugden@gbgplc.com
Or
Leigh Richards
The Right Image
M 07758 372527
leigh.richards@therightimage.co.uk