The ADLV (Association for Driving Licence Verification) www.adlv.co.uk is calling for fleet managers to make more regular checks on driver licence entitlement. This would include quarterly checks for vocational fleets as a norm and more frequent checks where driver risk profiles warrant it. Currently, most organisations, including those with vocational fleets, work on just an annual or bi-annual basis. By establishing industry standards based on driver risk profiles, the ADLV believes that fleets will be able to more quickly identify high-risk groups, such as those with mobile phone misuse and other offences. In using the latest commercial licence checking systems, through an ADLV member to perform repeat checks, Fleet Managers can be sure that they have taken the appropriate action, minimised the risks to the public and boosted road safety.
More frequent checking is a straightforward process for the ADLV's members. Their commercial checks can be repeated easily without the need for renewed consent each time; as informed consent is given for a three-year period. The ADLV believes that the highly practical nature of this approach compares favourably to the DVLA's 'Share Driver Licence' option, which requires employees to submit their personal details for each check. This, claims the ADLV, could be disruptive in the workplace where it relies on manual processes to ensure drivers are checked frequently.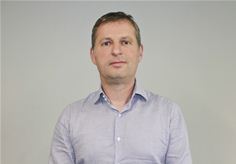 Richard Payne-Gill
The ADLV's Deputy Chair Richard Payne-Gill believes that a move to more regular checking will support both risk reduction and road safety. He notes, "Previously annual or bi-annual checks were deemed to be sufficient. However, the latest checking systems, available through ADLV members, deliver more regular checks and are already being followed by some major fleets. In our view more frequent automated commercial checking varied according to driver risk profile, will establish it self as the best-practice for all professional fleet managers."
Ends
Note To Editors: About the ADLV (www.adlv.co.uk)
The Association for Driving License Verification has been established to promote and encourage best practice within the industry for the initial and continued validation of driver entitlement for responsible employers and road safety.
The ADLV will both represent and regulate Members organisations in accordance with its rigorous Code of Conduct.
The current list of ADLV members that Fleet managers can contact should they require driving licence checks is a follows:
Admin Business Solutions, Chalcheck Ltd, Descartes Systems UK Ltd, DriveTech (UK) Ltd, Drivercheck Ltd., DrivingMonitor, Fleet Claims Administration Ltd, Fleet Partnership Solutions Ltd, GB Group plc., Jaama Ltd, Inchcape Fleet Solutions, Intelligent Data Systems (UK) Ltd, Interactive Driving Systems Ltd, Licence Bureau Ltd, Licence Check Ltd, Pinewood Technologies, Driver Hire Group Services Ltd.
For further information please contact:
Richard Payne-Gill
ADLV
07534 199236
richard.paynegill@adlv.co.uk
www.adlv.co.uk
or
Leigh Richards
The Right Image PR & Marketing Group
07758 372527
leigh.richards@therightimage.co.uk
www.therightimage.co.uk/