London, 17th September, 2015 – ADS Securities London Limited won the award for the best newcomer in the competitive UK foreign exchange trading sector at the annual UK Forex Awards. The ADS Securities London Limited office was launched at the start of the year, with the objective of delivering a sophisticated institutional-quality product to a retail audience.
James Watson, Managing Director of ADS Securities London, commented: "Since day one we have been striving to ensure we have the most customer centric proposition in the sector. The liquidity we offer is the same quality as seen by the biggest banks and our investment in technology means we are committed to delivering some of the best pricing in the market. This has all been bundled behind a streamlined user interface providing a raft of functionality for retail clients."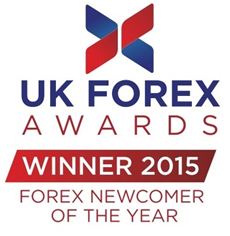 Forex Newcomer of the Year
ADS Securities London provides all clients with a personal account manager, along with a range of automated tools including an algo-builder, allowing trading strategies to be built on MT4 without the need for complex programming knowledge. The company's pricing on trading indices is also one of the lowest on offer in the UK.
James Watson, added: "Naturally we're already looking at what we can do next to further improve our offering to clients. We remain committed to delivering the very best in terms of customer service, whilst our institutional OREX platform will soon be available to retail clients in the UK and we'll also be rolling out a dedicated mobile app."
Account opening is easy and straight forward using ADS London's proprietary client portal. Exceptional liquidity, no dealing desk execution and advanced charting are all part of the retail package. ADS Securities London Limited is authorised and regulated in the UK by the FCA. More information is available at www.ads-securities.co.uk or by calling +44(0) 203 771 5450.
-END-
For more information, please contact:
Tony Cross, Director, Monk Communications
Mob: +44 (0) 7973 284 749
Email: tony@monkcommunications.com
Stephen Davie, Communications Director, ADS Securities LLC
Tel: +971 2 654 7663
Mob: +971 56 6852 878
Email: sgd.mkt@ads-securities.com
About ADS Securities London Limited:
ADS Securities London provides sophisticated multi-market forex, precious metals, CFD and spread trading for both retail and institutional clients. New proprietary technology is used to access a mix of bank, non-bank and Middle East liquidity giving high quality execution and fill ratios. The company is authorised and regulated by the Financial Conduct Authority (FRN 577453) and is a wholly owned subsidiary of Abu Dhabi based ADS Holding LLC. ADS Securities London Limited works in partnership with ADS Securities LLC, a company regulated by the Central Bank of the UAE, which is also a subsidiary of ADS Holding. The registered office of ADS Securities London Limited is the 9th Floor, 125 Old Broad Street, London, EC2N 1AR and the registration number is 07785265.