- appoints Guillaume Feuillette as European Development Director
Greater Manchester, UK 22nd February 2013 – Marketing services provider, APS Group, has appointed Guillaume Feuillette as European Development Director as part of on-going plans to expand its European operations. Working alongside business development teams in the UK and Netherlands, Guillaume will be responsible for developing APS Group's pan-European client base, setting up operations to provide customers with the best possible responsive local service which will strengthen APS' existing European infrastructure. Based in Paris and Eindhoven, Guillaume will report into John Holmes, executive director at APS Group. The Group now employs nearly 40 people across mainland Europe.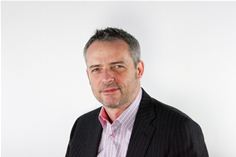 Guillaume Feuillette
Guillaume brings significant expertise in marketing, print management and European development. His most recent role was as Managing Director for European operations at HH Global where he organised their operations and helped to develop the company's European client base and build new revenue streams. Prior to that he set up and managed the French operation for Communisis.
''There is a real desire at APS Group to grow the business in Europe and I believe the company has both the management team and financial backing to succeed,'' commented Guillaume. ''The company's marketing operations suite is the best I've seen and can deliver proven, significant value to European brands."
John Holmes, Executive Director at APS Group said, ''There are some hugely exciting developments in the pipeline for APS Group this year and I'm thrilled that Guillaume will be playing such a key role in our pan-European development. He has a proven track record in growing subsidiaries, establishing new customer relationships and developing revenue streams and I'm confident that he will prove an invaluable addition to the European team.''
About APS Group:
APS Group is a fast-growing European marketing operations provider delivering proven, tailored services that span every aspect of marketing communications in an environmentally responsible way. APS employs over 600 staff across 21 sites worldwide and serves customers in a range of markets including retail, financial services, automotive, healthcare, leisure, pharmaceutical and the public sector. www.theapsgroup.com
Discover APS Marketing operations suite: http://marketingoperationssuite.com
For more information please contact:
Nikki Scrivener or Lizzie Wood
Fourth Day PR
nikki@fourthday.co.uk or lizzie@fourthday.co.uk
020 7403 4411