More than 20 Years of Telecommunications Sales Experience to Promote Company's New Workforce Optimization Suite
Hoesbach/Germany, November 25, 2013 – ASC, a leading global provider of innovative solutions to record, analyze and evaluate multimedia-based communications, today announced the appointment of Ali Mortimore as Sales Director of ASC UK.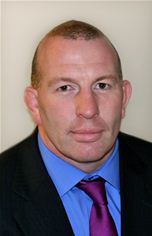 Alistaire Mortimore
With more than 20 years of telecommunications sales experience, Mr. Mortimore understands how neo, ASC's new workforce optimization suite, fits within the overall telecommunications industry, especially the rapidly growing global mobile market. neo incorporates speech analytics, workforce management, quality monitoring, communications recording and eLearning to provide a powerful solution for contact centers, financial institutions and public safety organizations.
Alistair Mortimore, the new ASC UK Sales Director, said, "The desire to use personal devices and work from anywhere means the market as we know it has changed rapidly. Social media, instant access and flexible contracts are accepted as a given, so knowing our neo Suite addresses these, means ASC is a good place to be. ASC's ability to capture and analyze data from diverse sources and media has transformed the contact center into a gold mine with valuable information for the entire enterprise."
Mortimore went on to discuss the impact of neo for financial institutions, now required to verify transactions and comply with regulations from Dodd Frank and MIFID 2. The flexibility of neo has also been magnified by its availability over the Cloud, ensuring customers can use software as a service (SaaS), on demand and up-to-date, without any risk or pre-investment.
James King, Managing Director of ASC UK, concluded, "I have collaborated with Alistair on telecommunications projects for 10 years and know he will spur our already determined team with sophisticated sales strategies. His experience and charisma will help us achieve the highest levels of support for our valued channel partners and end users."
ASC described the appointment of Mr. Mortimore as a renewed commitment to the UK market designed to facilitate the rollout of neo. Mortimore lives in Henley on Thames where he also coaches rugby.
About ASC
ASC is a worldwide leading software company with innovative solutions to record, analyze and evaluate communications. All multimedia interactions in contact centers, financial institutions and public safety organizations are documented and analyzed. The content of communications becomes transparent, critical information is generated and market trends are revealed, providing real-time business intelligence for immediate management action.
ASC solutions make customer experience measurable. Specific actions can be taken to significantly improve customer retention, increasing corporate revenue and creating sustained loyal customers. Thus, ASC's clients are always one step ahead of the competition.
ASC also offers its entire suite as a Cloud solution. Therefore, customers have the choice to retrieve Software as a Service, on demand and always up-to-date, without any risk or pre-investment, and in the most flexible manner.
With subsidiaries in the United Kingdom, France, Switzerland, the United States, Japan, Singapore and Dubai, as well as certified and vastly experienced distribution partners, ASC's ambitious projects span more than 60 countries. Headquartered in Germany, ASC is a powerful global player with an export quota of almost 70 percent and a worldwide service network.
For more information, contact:
ASC telecom AG • Seibelstrasse 2 - 4 • 63768 Hoesbach • Germany
Contact: Katrin Henkel, Manager PR & Communications
Phone: +49 6021 5001-264
Fax: +49 6021 5001-310
E-mail: k.henkel@asc.de
Internet: www.asctelecom.com
ASC telecom UK Ltd. • 1 Stanhope Gate • Stanhope Road • Camberley
Surrey • GU15 3DW • UK
Contact: James King, Managing Director
Phone +44 1276 676070
Fax +44 1276 685121
E-mail: uk@asctelecom.com
http://www.asctelecomuk.com