Paul Manyweathers is back on board
Hoesbach/Germany, September 27, 2012 – ASC, a leading global provider of innovative solutions to record, analyze and evaluate multimedia-based communications is very pleased to announce the appointment of Paul Manyweathers in the role of Vice President Business Development United Kingdom, effective from September 24th, 2012.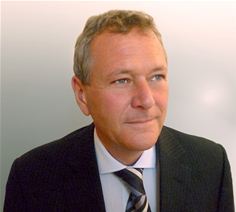 Paul Manyweathers
Paul has a long history in the Voice Recording, Quality Monitoring and WFO space. He was initially instrumental in developing ASC's UK organization in the 1990's, and substantially growing it over the next 15 years. Dr. Frank Schaffrath, CEO of ASC, comments: "We are delighted to have Paul back on board with ASC, and in a role where he will be fully concentrating on building a best-in-class sales and support operation in the UK."
As part of ASC's ambitious plans for growth and development in the United Kingdom, there has already been, and will continue to be changes within ASC telecom UK Ltd. from a staffing, management and procedural perspective. Paul Manyweathers says: "All these initiatives have only one target: They shall benefit its clients, prospective customers, and business partners. We will make our solutions and technologies fully available and better supported throughout the entire UK."
ASC is fully committed to add UK projects to the many success stories they have already from ASC globally. Some examples of these are one of Europe's largest call centre projects with more than 10.000 agents at 22 sites at Deutsche Telecom, Google's contact centres worldwide, as well as a multi-million Euros contract for one of the biggest call centre in Japan, just to name three of them.
About ASC
ASC is a leading global provider of innovative solutions to record, analyze and evaluate multimedia-based communications. ASC's solutions reveal information, enabling companies and organizations to considerably improve their value creation: contact centers enhance customer service, efficiently deploy staff and increase productivity. Financial institutions fulfill documentation requirements, achieve a higher level of legal security and reduce costs. First responders and public safety organizations enhance reactivity in emergency situations.
ASC's software solutions are used in contact centers to continuously measure and improve the quality of customer contacts. Data from all communication levels in contact centers are collected, brought together and evaluated to help train agents and optimize customer service. Based on the content of recorded calls and screen activities, INSPIRATIONpro reveals improvement potentials in contact center operations including processes, marketing, sales activities, time of reaction and problem analysis.
ASC subsidiaries and sales offices in France, Germany, Singapore, Switzerland, UA Emirates, UK and USA as well as certified, powerful distribution partners realize ambitious customer projects all over the world. An export quota of more than 60 percent, together with its worldwide service network, makes ASC a powerful global player.
For more information, contact:
ASC telecom AG
Seibelstrasse 2 - 4 63768, Hoesbach, Germany
Contact: Katrin Henkel, Manager PR & Communications
Phone: +49 6021 5001-264
E-mail: k.henkel@asc.de
ASC telecom UK Ltd.
1 Stanhope Gate, Stanhope Road, Camberley, Surrey, GU15 3DW
Phone: +44 1276 676070
E-mail: uk@asctelecom.com
Internet www.asctelecom.com