The Netherlands, Oct 4, 2017: ASPIDER-NGI, provider of independent mobile solutions for managing IoT connectivity, today announced availability of IoT eConnect: an integrated IoT solution that provides instant global access to connectivity without the contractual and technical lock-ins.
"We have taken a new approach to disrupt the connectivity market," says Jan Mooijman, CEO ASPIDER-NGI. "Companies face huge barriers in getting the IoT connectivity they need: 2 year lock-ins, unchangeable price plans, minimum monthly fees, termination penalties… the industry is still following the traditional lock-in of voice oriented sales models." Jan continued, "Our goal is to let organizations change operators without a SIM swap, reducing the high cost of switching and also removing a major obstacle to large scale deployments."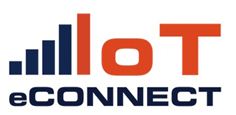 IoT eConnect logo
"This kind of change is long overdue," stated Jan van Alphen from BTG: one of the largest telecom & ICT Industry associations (btg.org). "We hear the horror stories from companies that end up with thousands of SIMs that they cannot use for other projects – but they still have to pay the monthly fees for the remaining years. "The more we can get the industry to follow the ASPIDER-NGI lead, the better."
IoT eConnect removes all these barriers with instant online access, simple controls to activate, control and analyse, all from a company that has years of experience delivering connectivity solutions to the big operators and integrators. But the key value is in the open, transparent way that IoT eConnect breaks the traditional commercial lock-ins:
Activate and deactivate SIMs when you want
Pay only for what you use only on active SIMs
Flexibility on price plans and bundle sharing – change price plans when you want
Optimal coverage means that you can use and choose the coverage per country
And it is your SIM – you keep it and can change the operator when you want
IoT eConnect includes eSIM technologies from partnership between ASPIDER-NGI and OT Morpho that removes the need for future SIM swaps. "We are seeing more and more businesses taking control over their connectivity using the industry standard eSIM technology," said Michel Zwijnenberg, VP of IoT at ASPIDER-NGI. "We decided early on that every SIM we ship with IoT eConnect will be an eSIM, and eSIM creates some great partnership opportunities for integrators, embedded apps and resellers."
IoT eConnect is available at http://ioteconnect.com/. Register, Get your SIMs, Activate. Instant Connectivity for your IoT Devices.
About ASPIDER-NGI
ASPIDER-NGI is an operator independent company providing managed connectivity allowing you to build and control your own mobile solutions. We build, support and operate innovative mobile and IoT platforms. We provide the network and expertise you require, and deliver with the flexibility and agility you need to disrupt and grow your market. ASPIDER-NGI delivers and supports voice, data, SMS, multi-IMSI and eSIM products to manage and connect billions of connections for IoT, MVNO, Content and Corporate Mobile solutions. Hundreds of clients have been launched around the world over our 15 year history, from traditional M2M and MVNO projects, to OTT and IoT OEM solutions for Operators and Corporates. For more information, visit www.aspider-ngi.com.
RSS News Feed for ASPIDER-NGI: https://aspider-ngi.com/feed/