15/03/2017 - The award-winning digital marketing agency are reviewing the SEO strategies for the gambling industry, in order to help ensure that they are keeping up to date with the latest industry changes.
The gambling sector is one of the most niche and competitive markets, making SEO practices a lot harder to be successful, but Absolute Digital Media are at the top of their game with the methods they use. Whether it's online casinos or sports betting customers, the sites will need a lot of unique experience when it comes to developing a successful SEO plan. From technical, keyword research, site architecture and on and offsite SEO strategy, there's a lot of efficient and white-hat techniques that Absolute Digital Media use to effectively improve the standings of gambling clients.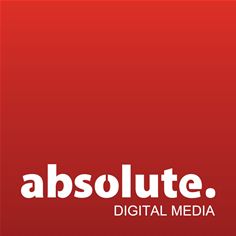 Absolute Digital Media logo
There are a number of core areas that Absolute Digital Media have begun to focus on when it comes to improving the rankings of their gambling clients, and that includes content marketing, community building, engagement, and data visualisation. This has helped them to build a more successful and sustainable long-term SEO strategy that ultimately works.
Ben Austin, Absolute Digital Media CEO, said: "The gambling industry is one of the hardest when it comes to building effective SEO strategies, but with our expertise in this area, we have developed a number of methods that provide our clients with the results they're looking for."
In 2012, Google began to restructure its link building requirements and ultimately crack down to adjust the criteria for 'natural links', and this left the gambling industry having to restructure much of its SEO strategy. These were then hit harder with the Google Penguin 2.0 update in 2013 which targeted links. Due to the stigma attached to the industry itself, a lot of reputable sites would often turn down gambling-related content, making link building itself a harder task.
One of the biggest strategies that Absolute Digital Media will be taking into account is multi-device implementation. With smart phone and tablets beginning to dominate how people use the internet there's going to be a strong focus on this in the near future. Mobile specific search strategies are also going to need to be implemented, and with Google switching to mobile first indexing, the gambling industry are going to need to ensure that they have a responsive mobile site or app in order to deal with the changes.
Targeting specific audience types and understanding the context behind certain keywords is also going to be important for the gambling industry. With the four primary sub-verticals being casino, poker, bingo and betting in the UK keyword market, we may see this expanding into broader sub-verticals in the near future depending on how people interact with their devices.
Absolute Digital Media will be continuing to monitor how Google is changing and updating, and how this may affect the gambling industry in particular.
Combining market expertise with creative, innovative methods, Absolute Digital Media provide fully-integrated packages to help their clients reach the results that they want on a local, national and international level. Absolute Digital Media is a full-service digital marketing agency, who offers services in SEO, PPC, Social Media, Web Design and more.
Contact Details:
Ben Austin
b.austin@absolutedigitalmedia.com
01245 287 864