Study shows clear understanding of cyber risks, with 85 percent respondents reviewing security considerations
LONDON, 12 JULY, 2016 – Gigamon Inc. (NYSE: GIMO), the leader in network traffic visibility solutions, has today revealed the results of a new iGov survey that examines the IT security threats and challenges facing the UK public sector. The survey was completed by IT and security professionals from 172 public sector organisations across local government, NHS and higher/further education. The key findings are below:
In light of recent high profile breaches, 85 percent of organisations have reviewed their security considerations
Despite which, only 55 percent of organisations have IT budget dedicated to security solutions
69 percent of respondents are concerned about the rise of Advanced Persistent Threats (APTs) however, only 18 percent of organisations currently employ APT solutions
Recent high-profile cases have drawn attention to the unprecedented volume of cyber breaches in every industry. As a result, public sector organisations have had to re-think the IT security solutions and strategies that they have in place, whilst continuing to meet their ongoing goals for service delivery. This is demonstrated by the survey, in which 85 percent of organisations say they are currently reviewing their considerations. 65 percent of respondents viewed malicious code (including hacking, phishing and viruses) as a major risk to their organisation's service delivery, with data loss (55 percent) and data misuse (40 percent) also ranking highly on the list of threats.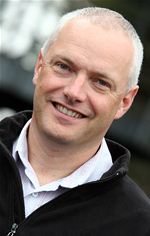 Trevor Dearing, EMEA Marketing Director at Gigamon
"These organisations have access to some of, if not the most sensitive data in the UK - including healthcare records, personally identifiable information and even payment data," said Trevor Dearing, EMEA Marketing Director at Gigamon. "Thankfully, this study demonstrates a great understanding of cyber security risks and a high level of cyber readiness, with the vast majority of organisations confident in their ability to identify and remove suspicious traffic. The UK public sector still has some catching up to do when it comes to mitigating the most advanced IT security threats, but this is a trend consistent with the market in general as hackers turn to low and slow attacks which can be incredibly effective and difficult to stop."
The vast majority of UK public sector organisations (82 percent) are confident in their ability to identify and remove suspicious traffic on their networks, across both physical and virtual environments. Furthermore, 81 percent of respondents cited that they employ endpoint protection, while internet misuse by employees was deemed the lowest risk to respondents' organisations – which points to confidence in mobile security as well as employee training or trust.
In terms of how UK public sector organisations are using and sourcing their IT security solutions, 55 percent of organisations IT budget dedicated to security solutions. 72 percent of respondents said they view location as 'important' or 'very important' when deploying security solutions, due to increased mobility of staff, users and applications. 46 percent of respondents said their security solutions were delivered by a supplier sourced directly by their organisation, 29 percent were sourced in-house and 9 percent via shared services.
"Getting IT security right needn't be a complex or costly undertaking," continued Dearing. "Instead, with the right partners and ecosystem of technologies in place, public sector organisations can place more importance on visibility to really understand what's happening across their ever expanding networks."
To download the full report, please visit: http://wefightsmart.co.uk/Content/IT-security-threats-survey-2016.pdf
About Gigamon
Gigamon (NYSE: GIMO) provides active visibility into physical and virtual network traffic, enabling stronger security and superior performance. Gigamon's Visibility Fabric and GigaSECURE, the industry's first Security Delivery Platform, deliver advanced intelligence so that security, network, and application performance management solutions in enterprise, government, and service provider networks operate more efficiently and effectively. See more at www.gigamon.com, the Gigamon Blog, or follow Gigamon on Twitter, LinkedIn, or Facebook.
# # #
Legal Notice Regarding Forward Looking Statements
This press release contains forward-looking statements within the meaning of Section 27A of the Securities Act of 1933 and Section 21E of the Securities Exchange Act of 1934. Forward-looking statements generally relate to future events or our future financial or operating performance. In some cases, you can identify forward-looking statements because they contain words such as "may," "will," "should," "expects," "plans," "anticipates," "could," "intends," "target," "projects," "contemplates," "believes," "estimates," "predicts," "potential" or "continue" or the negative of these words or other similar terms or expressions that concern our expectations, strategy, plans or intentions. Forward-looking statements in this press release include, but are not limited to, benefits for a customer of the new product offerings, and goals for our Security Delivery Platform and Unified Visibility Fabric architecture. Our expectations and beliefs regarding these matters may not materialize, and actual results in future periods are subject to risks and uncertainties that could cause actual results to differ materially from those projected. These risks include our ability to continue to deliver our products and general market, political, economic and business conditions. The forward-looking statements contained in this press release are also subject to other risks and uncertainties, including those more fully described in our filings with the Securities and Exchange Commission, including our Annual Report on Form 10-K for the period ended December 27, 2015 and most recent Quarterly Report on Form 10-Q. The forward-looking statements in this press release are based on information available to Gigamon as of the date hereof, and Gigamon disclaims any obligation to update any forward-looking statements, except as required by law.
Press Contacts
Richard Scarlett or Mike Marquiss
GigamonTeam@finnpartners.com
Finn Partners
020 3217 7060