Citigroup's chief global political analyst Tina Fordham to join innovative new firm
LONDON – Advisory firm Avonhurst today announced that in January 2020 Tina Fordham will be joining as Head of Global Political Strategy. Fordham, who leaves her position as managing director and chief political analyst at Citigroup to become a partner at Avonhurst, is the sixth high profile hire by the firm since it launched in July.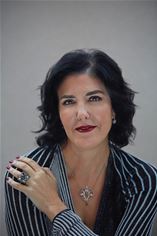 Tina Fordham
Jonathan Bloom, Chief Executive of Avonhurst, comments:

"With political uncertainty accelerating, especially in developed markets, and with Brexit and upcoming elections in the UK and US, our client base is seeking guidance in this area more than ever. As an advisory firm focused on delivering unparalleled service to our sophisticated capital client base and committed to responding to the needs of our clients across legal, legislative and political advisory, and capital services, we are excited to bring on board such an industry leader in political risk analysis for financial markets participants."
Having joined Citi in 2003, Fordham is the first and only chief political analyst to work for a major financial institution. Previously, she served as senior advisor in the UK Prime Minister's Strategy Unit, and head of global political risk at Eurasia Group, where she started the firm's financial markets research business in 1999.
Fordham has been instrumental in leading Citi's campaign for not just the advancement of women in business, but for the broader campaign of women's economic empowerment at a global level. Her ground-breaking career includes being appointed to the United Nation's first High-Level Panel on Women's Economic Empowerment (which also included IMF president Christine Lagarde), and speaking at the United Nations, Davos, the Milken Institute, World Bank, and Fortune Most Powerful Women, as well as serving on the International Advisory Boards of the think tank Carnegie Europe, and the School of International and Public Affairs at Columbia University.
Fordham has been recognised five times in the Financial News' Top 100 Most Influential Women in European Finance, and twice in the Progress 1000 awards, including the 2017 "Changemaker" category. She was celebrated in Harper's Bazaar's 150 Visionary Women in Britain in 2018, and was distinguished in the Top 100 Most Influential Geopolitics Experts Worldwide in 2017, alongside Condoleezza Rice.

At Citi, Fordham advised a loyal following of institutional investors, corporate boards and governments, as well as multi-lateral institutions including the UN and WTO, on the implications of macro political, security and socio-economic factors. Her work focused on hard-to-quantify risks, including "vox populi" risk, which is the idea that public opinion is a risk factor in the investment environment. Her role at Avonhurst will include advising on ESG/CSR and sustainable investment strategies.
https://www.avonhurst.com/

-- ENDS --

FOR MORE INFORMATION CONTACT Kathryn Adamson, Kathryn@legalcomms.com, Mobile (+44) 0771 713 3595

NOTES TO EDITORS
Launched in July 2019 with a substantial client portfolio, Avonhurst is dedicated to meeting the changing needs of sophisticated capital by providing a bespoke offering comprising legal, legislative / political risk advisory and capital services. A group of market-leading founders and influencers from the legal world have created a revolutionary advisory business dedicated to helping funds, capital providers, corporate borrowers and issuers, and secured lenders, navigate the complexities of ever-changing markets.

Founded by former Jones Day partner and leading capital markets and funds lawyer Jonathan Bloom, the firm's day-one team included former head of banking and finance at PwC Legal Laetitia Costa, and Nigel Heilpern, who headed the London real estate and real estate finance department at King & Spalding. It has since made a series of notable hires, including partners Ian Frost, James Wyatt, Emmanuel Amosand Marco Crosignani, and Head of Network Relationships, Carolina Daubeney-Bruil.