Appointments will further strengthen Aeriandi's leadership team, allowing the company to meet ambitious growth plans in 2016 and beyond
OXFORD – 23rd February, 2016: Aeriandi, a leading provider of PCI DSS Level 1 secure voice services, today announced two new appointments to its senior leadership team. The appointments of Max Kantelia as Chairman and Richard Dodd as Director and Chief Operating Officer extend the existing roles of both men within Aeriandi and enable the company to aggressively chase ambitious growth targets in 2016.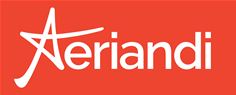 Aeriandi logo
Max Kantelia appointed Chairman
Effective immediately, Max Kantelia has been appointed as Chairman of Aeriandi. A member of Aeriandi's advisory board since mid 2014, Max's intimate knowledge of the company's core technologies will be a key factor as he works with the wider board to execute on ambitious growth plans over the next 12 months. Max brings over 20 years business experience to the position. Based in Singapore since 2010, he is an investor and advisor to a portfolio of technology start-ups and rev-ups in the USA, UK and Asia, as well as a Director on the board of McLaren Global Partners, the leadership strategy firm. Max has recently been selected to be a mentor for Boris Johnson's Mayor's International Business Programme to help London's high growth tech firms break into new international markets.
Richard Dodd appointed Director and Chief Operating Officer
Richard Dodd has been appointed Director and Chief Operating Officer of Aeriandi, working closely the wider leadership team to achieve growth targets and product development goals. Richard has over thirty years' experience as an executive, advisor and entrepreneur in service businesses, including as CEO at two of Cable & Wireless International's dispersed regional businesses, having P&L responsibility for up to $1bn of turnover and 5,000 employees. More recently he has been a partner at NewMarket Partners where he has worked mainly with early-stage telecoms and technology companies in need of management and capital to accelerate their growth.
"With these two appointments, Aeriandi will be able to continue growing its customer and partner base, through the delivery of cost effective, quality, secure voice services," said Matthew Bryars, Founder and CEO, Aeriandi. "Max and Richard bring extensive business knowledge to their new roles within Aeriandi. We're pleased to be extending existing relationships with two such important members of the company's advisory board as we take the company forward into its next chapter."
Max Kantelia, Chairman of Aeriandi comments "After a successful 2015 for the company, I am excited to be taking on a more expansive leadership role within Aeriandi. Secure voice services play a pivotal role in enabling merchants to protect sensitive customer payment data and I look forward to working with Matthew and the board to build a successful future for the company."
Richard Dodd adds "Both Max and I have enjoyed being a part of the Aeriandi success story to date and now is the right time to take that relationship further. As data security moves higher up corporate agendas around the globe, secure voice services will become increasingly important from both a compliance and a reputational perspective. We look forward to applying our extensive business experience to what we already know about Aeriandi in order to consolidate the company's leading market position and continue to help businesses protect their most sensitive customer data."
For more information on Aeriandi's award winning solutions, please visit www.aeriandi.com
-ENDS-
About Aeriandi
Founded in 2002, Aeriandi specialises in secure solutions that enable organisations to meet FSA and PCI DSS compliance obligations. It has spent over a decade investing in cloud-based design and architecture and is proud to work with some of the biggest names in banking, telecommunications, utilities, and travel.
Aeriandi also delivers PCI DSS Level 1 call recording solutions, which allow organisations to log, monitor and play back calls – including legacy calls – without the worry of breaking data laws or industry certification. Its range of customer intelligence solutions also help to make the most of rich customer data, improve productivity, deliver a better customer experience and boost customer satisfaction.
Media Contact:
Wendy Miles
TOUCHDOWNPR
Office: +44 (0) 1252 717 040
wmiles@touchdownpr.com